This submission is currently being researched & evaluated!
You can help confirm this entry by contributing facts, media, and other evidence of notability and mutation.
About
Sanscest refers to a subgenre of fanfiction, fan art and content depicting the Undertale character Sans engaging romantically or sexually with alternate universe (AU) versions of himself. The term is a portmanteau of "Sans" and "incest" and is similar to the idea of selfcest. The subgenre became popularized throughout 2016.
Origin
One of the earliest known fanfictions about Sanscest was posted to Archive of Our Own [1] on January 25th, 2016, titled "Crooked Glasses, Crooked Smile." The story references Underswap, a popular Undertale AU where characters are role swapped.[2]
Spread
The genre became increasingly popular over the course of 2016 and the following years, inspiring numerous works of fanfiction and art, many of which are lewd. In July 2016, Wattpad[3] user ScreamingSalmon posted a fanfic titled "Sanscest" that gained over 452,000 reads in seven years. On August 11th, 2018, Wattpad[4] user YourSinsWillNotDie posted a fanfic that gained over 10,000 reads in five years. On December 23rd, DeviantArt[5] user A-V-J posted a piece of fan art of UFSans wrestling Sans, garnering over 8,100 views and 100 favorites in five years (shown below). As of 2023, there are over 1,200 results for "sanscest" on Wattpad.[6]

On March 25th, 2022, TikToker[7] @capachou.official posted a Sanscest Sans x Error! Sans animation that gained over 517,000 views in a year (shown below).
Various Examples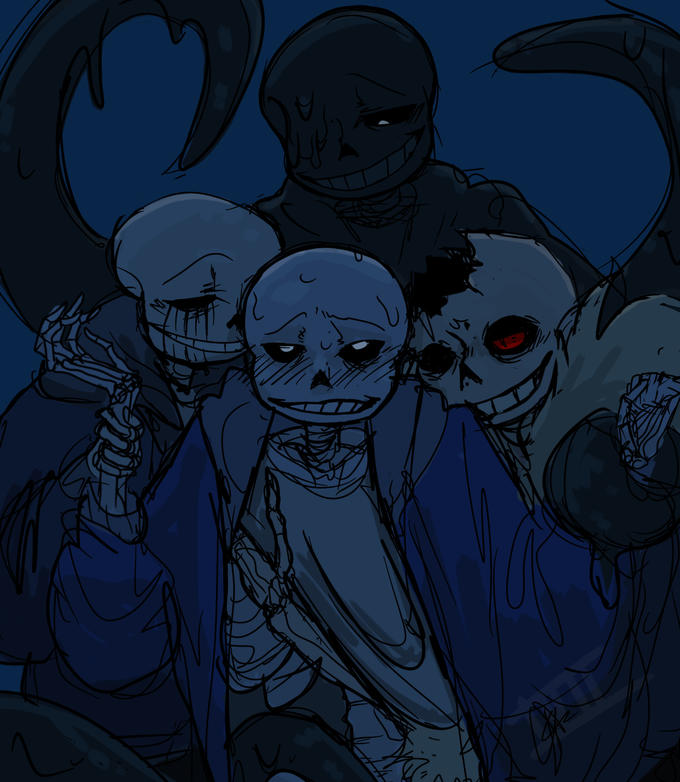 Search Interest
External References