This submission is currently being researched & evaluated!
You can help confirm this entry by contributing facts, media, and other evidence of notability and mutation.
About
Shen's Descent refers to an exploitable webcomic strip by Shen Comix in which the protagonist says he must go into a dangerous tunnel to "know what happened to my friends." In the original final panel, the tunnel is labeled "K-Pop fandom." This is changed in the exploitables.
Origin
On July 13th, 2018, Shen posted the strip to his Twitter account, gaining over 19,000 retweets and 59,000 likes[1] (shown below). Two days later, he tweeted a follow-up comic showing him completely consumed by K-Pop fandom, gaining over 6,200 retweets and 25,000 likes[2] (shown below, right).


Spread
After the comics were posted, exploitable variations began appearing online referencing various fandoms, many of which were gaming-related. For example, on July 14th, user ElectricReddix posted a Hollow Knight variation to /r/HollowKnight, gaining over 160 points (shown below, right). A fighting game variant posted to /r/Tekken by user evawsonsimp gained over 376 points (shown below, right).


Other edits appeared on Imgur [3] and Reddit's /r/MemeEconomy [4] declaring it a new meme format. The latter (shown below, right), gained 16 points.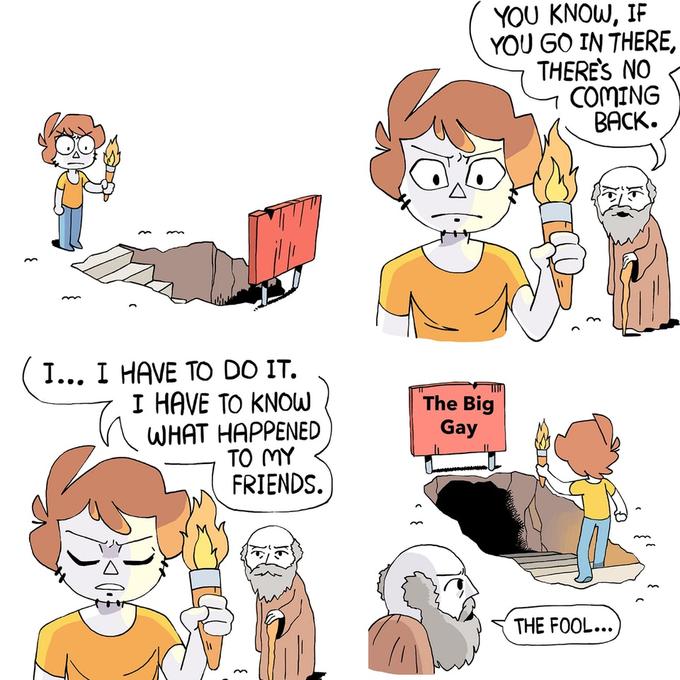 Various Examples






Search Interest
Unavailable
External References
Recent Videos
There are no videos currently available.