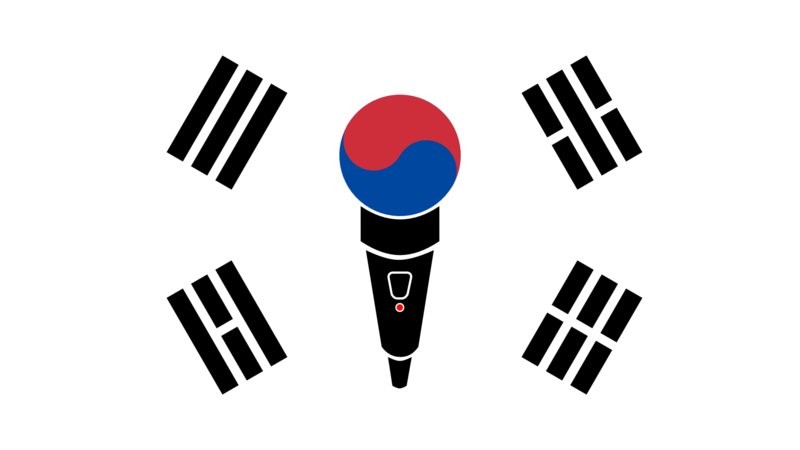 This submission is currently being researched & evaluated!
You can help confirm this entry by contributing facts, media, and other evidence of notability and mutation.

About
K-Pop, short for Korean Pop, is a genre of music stemming from the South Korean pop music scene, often incorporating western styles and fashions into both their sound and image. In recent years, the genre has grown in popularity online with the advent of social media, leading to it garnering a growing fandom online.
History
While K-Pop has existed for many years, the modern variation of K-Pop did not being to develop until the 1990's, when artists began to incorporate American musical styles into their works, such as Hip-Hop and Techno. While the origin of modern K-Pop is attributed to the band Seo Taiji and Boys[1], K-Pop first began to grow in popularity in the west alongside the growth of bands such as H.O.T. [2], g.o.d.[3] and Shinhwa[4].
Since then, K-Pop's popularity in the west has continued to grow in the west, often cited as being due to the Korean Wave[5], the increased worldwide interest in South Korean pop culture, which also lead to an increase in interest in Korean dramas and manhwa.
Online Presence
The increased attention on K-Pop is often attributed to the rise in popularity of social media, most notably with sites such as Tumblr [5], Twitter [6] and YouTube, where the genre has a considerable presence and fandom. As well as this, K-Pop also has a notable presence on 4chan's /mu/ music board [7], as well as on Reddit [8]. There are also a number of fan sites, dedicated to K-Pop, most notably Allkpop [9], Soompi [10] and Kpopmap [11], all of which provide various news and gossip on popular K-Pop artists.
Gangnam Style
On July 15th, 2012, K-Pop singer Psy uploaded the music video to his song Gangnam Style, before quickly going viral and becoming a worldwide success. As well as being the most viewed and most liked video on YouTube, holding over 2,800,000,000 views and 12,000,000 likes as of May 2017, the video also holds the record for the first video on YouTube to reach over 1 billion views. The success of the song can be seen to have helped to popularise K-Pop, bringing the genre even more attention
Notable Artists
EXO
EXO are an all-boy group, who first formed in 2012, and consist of 12 members, split up into two subgroups. The band are considered to be one of the most influential K-Pop bands, and are often seen as the most popular of the all-boy K-Pop groups. Their fanbase name is "EXO-L".

Girls' Generation
Girls' Generation, sometimes known as SNSD, are an all-girl group consisting of eight members: Taeyeon, Sunny, Tiffany, Hyoyeon, Yuri, Sooyoung, Yoona, and Seohyun. The group are one of the more prominent K-Pop groups, achieving large scale popularity in the west as well as in Asia, and are the most popular of the all-girl K-Pop groups. Their fandom name is "S♡NE".

BTS
BTS, also known as Bangtan Boys, are a seven member boy band, consisting of Jin, Suga, J-Hope, Rap Monster, Jimin, V and Jungkook. The group has a considerable social media presence, featuring in Twitter's first ever K-Pop themed emoji [12], as well as being the first K-Pop artist to reach no. 1 on Billboard's Social top 50 [13]. Their fandom name is "A.R.M.Y".

2NE1
2NE1 was an all-female group ,consisting of CL, Minzy, Dara (Sandara Park), and Park Bom. Since their debut in 2009, the group has garnered a large following for their mix of K-Pop with a hip hop influence, as well as their edgy, bright appearance. Their fanbase name is "BlackJacks"

Psy
Psy is a K-Pop singer, most well known for his viral hit "Gangnam Style". As well as this however, a number of his followup singles have also garnered popularity in the west, including his followup single "Gentlemen" and his crossover song with rapper Snoop Dogg "Hangover". His fandom name is "PSYcho".

Search Interest
External References
Recent Videos
There are no videos currently available.