About
Shitty Charmander, alternatively Shitmander or Shartmander, is the online nickname given to a poorly inked tattoo of the Pokemon character Charmander that went viral after a photograph of the finished work was submitted to Reddit in April 2015.
Origin
On April 14th, 2015, Redditor Yllwsnow2 uploaded an image of a black-faced lizard-like creature tattooed on his friend with the caption "My friend was drunk and on Xanax when he decided to tattoo a black face Charmander with no experience or artistic ability. The flame saves it" (shown below). Within first 48 hours, the original image on Imgur garnered more than 2.4 million views, while the Reddit post reached the front page and garnered than 5,108 points and 1,200 comments.

Spread
In the comments section, Redditor gotNoodles pointed out the similarity between the tattoo and a Tim Burtonian fan illustration of the Pokemon character drawn by Tumblr artist Hatboy (shown below, far left).


On April 15th, Imgur highlighted the overnight trend with a selection of notable fan artworks on its official blog in a post titled "That Escalated Quickly". On April 16th, a standalone subreddit devoted to the fan art meme was created on Reddit at /r/shartmander, as well a Twitter account with the identical handle @Charmander. Later that day, Redditor Yllwsnow2 followed up on his original post with another photograph revealing the face of the friend with a timestamped message addressed to /r/funny.
Various Examples
Fan Art






Merchandises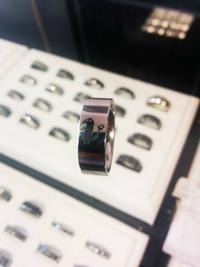 Search Interest
External References