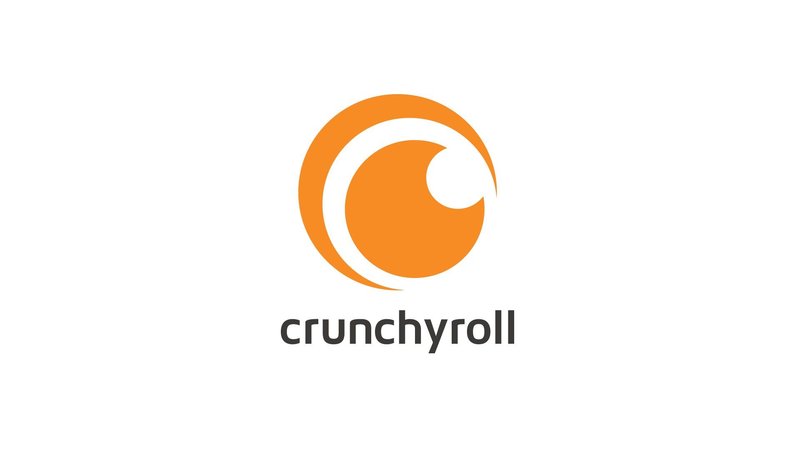 This submission is currently being researched & evaluated!
You can help confirm this entry by contributing facts, media, and other evidence of notability and mutation.

About
Crunchyroll is an online streaming website that focuses on east Asian media such as Anime, Manga, and TV Dramas. Founded by a group of graduates in 2006, the site has since gathered a large online community over the years.
History
Crunchyroll was founded by Kun Gao and a group of graduates from UC Berkeley in 2006. Between 2006 to 2008, the site originally hosted unauthorized fan-subbed anime. On March 12th, 2008, Anime News Network reported that Crunchyroll secured a capital investment of 4.05 million US dollars from Venture capital firm Venrock[1]. From there, the site began acquiring anime titles from legal sources[2][3][4]. On November 17th, 2008, Anime News Network reported that along with Crunchyroll's acquisition of Naruto Shippuden, the site no longer accepts user submitted content as of January 8th, 2009, as part of the transition to stream only legal content[5].
On December 2nd, 2013, The Chernin Group acquired majority stakes on Crunchyroll with an investment value of less than 100 million US dollars[6][7][8]. On July 18th, 2014, Kun Gao hosted an AMA on /r/IAmA which gained 2.498 points (85% upvoted) and over 500 comments in 11 months[10].
Traffic
According to the online traffic information site Alexa, Crunchyroll is ranked in the 1.500 radius as one of the most visited site worldwide with 63% of its visitors coming from the USA[9].
Controversies
Anime Expo LGBTQ+ Panel
On July 7th, 2018, Crunchyroll held an LGBTQ+ panel at the 2018 Anime Expo convention in Los Angeles, California. That day, the @Crunchyroll Twitter feed posted a photograph from the panel (shown below). Within 48 hours, the tweet gained over 1,900 likes and 200 retweets.

Following the tweet, some users replied questioning the need for the panel, while others defended it as promoting inclusivity. Many of the panel critics were accused of bigotry and subsequently blocked by the @Crunchyroll account, leading those who were blocked to post screenshots of their Twitter notifications along with the hashtag #BlockedByCrunchyRoll[12] (shown below).[12]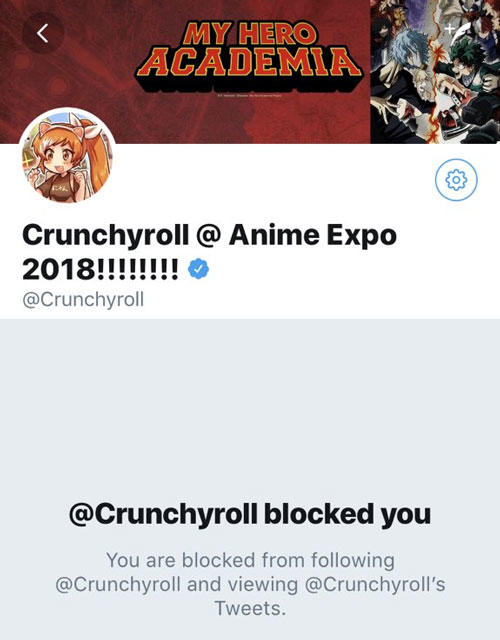 The following day, Redditor oso345 submitted a post about the tweet titled "Crunchyroll hosted an LGBTQ+ panel at anime expo and the weeb bros aren't happy" to /r/Destiny.[11] In the comments section, many users mocked the negative response to the panel as homophobic and bigoted.
Features
Shows
Crunchyroll offers a variety of east asian shows that are categorized as anime, drama, and pop. Originally, Crunchyroll accepted fan-subbed anime from 2006 to 2008. On January 8th, 2009, Crunchyroll no longer accepted fan subs in favor of licensed subs.
Manga
On October 30th, 2013, Crunchyroll launched their manga reading service. The service provides various kinds of manga that are divided into 3 categories; Manga, Artist alley, and ComiPo!.
News
Crunchyroll's News feed covers reports and topics regarding anime, manga, and various other entertainment related news.
Forums
Crunchyroll's forum section is divided into 5 categories:
- General which covers site news, community contests, newsletters, and premium member exclusive topics.
- Discussions which cover general, anime, manga and various other hobby related topics.
- Crunchy Connections which covers user discussions, convention and event discussions, as well as forum games.
- Creative which covers user related content sharing.
- Help which covers the maintenance and site related reports. Users can use this section to report any site related issues they are experiencing.
Store
The store section offers various anime and east asian related merchandises from figurines and Nendoroids to clothings and books.
Search Interest
External References