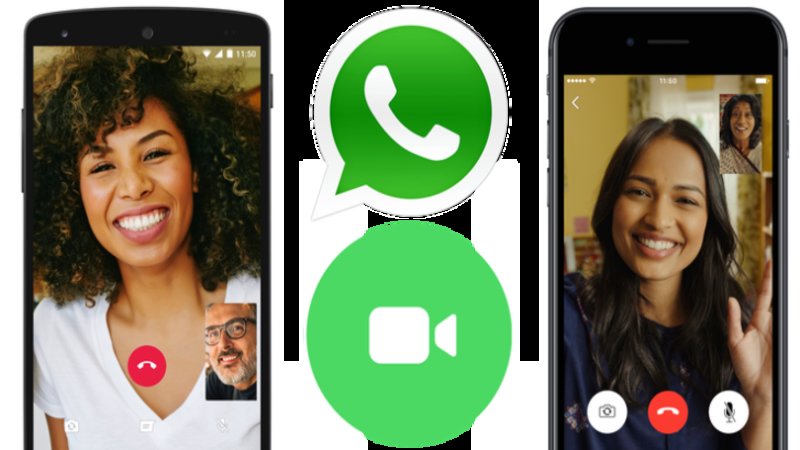 This submission is currently being researched & evaluated!
You can help confirm this entry by contributing facts, media, and other evidence of notability and mutation.
About
FaceTime is a video telephone application that has been supported on Apple products and iOS since 2011.
History
FaceTime was announced by Steve Jobs on June 7th, 2010.[1] Apple bought the name "FaceTime" from FaceTime Communications, which is now named Actiance Inc.
FaceTime was first available on February 24th, 2011 for $0.99 purchase from the Apple Store. It was available for free on Mac OS X 10.7 and iOS after that. It is compatible with the iPhone, iPad, iPad Air, iPad Touch, and Mac computers.
Features
FaceTime works by using Apple devices' cameras to set up a video call between two Apple users. As of June 2018, it does not support group chat, though it has been announced that Group FaceTime will be available on iOS 12. Until iOS 6, FaceTime calls required Wi-Fi, and after that, calls could be made using 3G or LTE. An audio-only version of FaceTime was released in 2013.
Group FaceTime
On June 4th, 2018, Apple announced that Group FaceTime would be available with iOS 12.[2] This meant that FaceTime calls could go between up to 32 people.
This was met with skepticism from critics and Twitter users. TheNextWeb[3] said the feature looked awful, citing the negative space and warping faces coming to the forefront during Apple's demo. Twitter users parodied what a call with 32 people may look like. User @en_hahaha joked that such a call would feature several interruptions, gaining 1,800 retweets and 7,500 likes (shown below, left). User @iamkickz joked the call would like the opening from The Brady Bunch, where all the characters are displayed in a grid (shown below, right). Jokes about the announcement were covered by Daily Dot[2] and Smosh.[4]


Controversies
Eavesdropping Bug
On January 28th, 2019, 9to5mac.com[5] reported that they had discovered a bug in FaceTime which allowed users to hear audio form the person they were calling before that person accepted or rejected the call. The bug effects iOS versions 12.1 to later. 9to5Mac explained how to recreate the bug:
Start a FaceTime Video call with an iPhone contact.
Whilst the call is dialing, swipe up from the bottom of the screen and tap Add Person.
Add your own phone number in the Add Person screen.
You will then start a group FaceTime call including yourself and the audio of the person you originally called, even if they haven't accepted the call yet.
Additionally, if the recipient presses the power button while the bug is active, their video will be sent to the caller as well. They reported that Apple stated it would address the issue with a software update later in the week. The bug was demonstrated by YouTuber MacRumors (shown below).
After the report, some Twitter users reported that Apple had disabled FaceTime from the server side.[6] The issue even led New York State governor Andrew Cuomo to advise users to disable FaceTime until the bug was fixed (shown below).

Search Interest
External References
Recent Videos
There are no videos currently available.