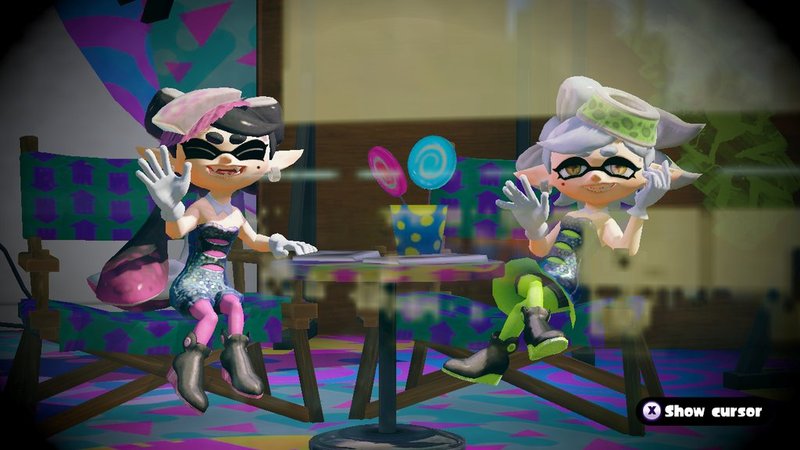 About
The Squid Sisters are a female character duo named "Callie" and Marie" (a pun on calimari, a squid based dish) who appear in the video game Splatoon. The sisters serve as the announcers for in-game related news such as events and new downloadable content. They are known for their catchphrase "Stay Fresh."
Origin
The Squid Sisters first appeared in the video game Splatoon upon its original release in May 2015. The sisters differ in appearance from the normal game characters, called Inklings, with different clothing and beauty marks. They serve as the hosts for the game through their in-game show, the Inkopolis News Program, as well as the regularly held multiplayer Splatfest tournament events. They are also idol singers, and their vocals are present on some pieces of the soundtrack, including the song in the video below. Their catchphrase, "Stay fresh!", is used at the end of their announcements. Despite their name, the Squid Sisters are actually cousins.
Spread
On May 8th, 2015 a page for the Squid Sisters was created on the Splatoon wiki.[2] On June 30th, 2015, 3D models were released by fans for the game Garry's Mod on the Steam Workshop; the models received over 550 favorable ratings and are currently rated 5 stars.[3] The models were later used in a July 4th, 2015 video by YouTube user Spider (スパイダー), featuring the Squid Sisters along with the mercenaries from Team Fortress 2. On August 16th, 2015, a video was uploaded by Evangelos5647 which features the Squid Sisters in an over-the-top fight against Captain Falcon. Many pieces of artwork have been posted on sites including Tumblr and DeviantArt.[4]
Various Examples






Search Interest
External References