This submission is currently being researched & evaluated!
You can help confirm this entry by contributing facts, media, and other evidence of notability and mutation.
Feel free to request editorship if you would like to add information about the online history of cute animal media including sites like Cute Overload[2], Daily Squee[1], etc.
---
About
Cute Animals are animals that are considered to have the quality of cuteness, which is usually defined as an attractiveness based on a young appearance.[3] Because humans have a natural attraction to cuteness, cute animals have become extremely popular on the Internet as a source of entertainment.
Online History
One of the first websites dedicated to cute animal pictures was Cute Overload, which was formed in 2005.[4] Since its launch, the site has accumulated numerous awards from several organizations, including a Webby Award.[5] In 2007, the site I Can Has Cheezburger was created by entrepreneur Ben Huh to showcase images of cute cats with humorous captions, later dubbed LOLcats; the site later expanded to include other animals, and started a purely cute animal blog titled the Daily Squee in 2010.[6] Cute animals have also been a common subject for video compilations. One of the earliest and most viewed examples on YouTube was uploaded in 2006 and has gained over 26 million views.[7]
Notable Submemes
LOLcats

LOLcats are humorous captioned images of cats. They came to rise in the late 2000s with the rise of I Can Has Cheezburger and Happy Cat.
Doge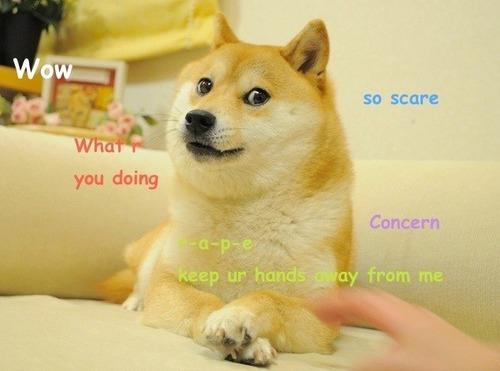 Doge is a series of images of Shiba Inu dogs which are captioned with phrases such as "wow" and the words "such" and "much".
Pancake Bunny
Add later
Grumpy Cat
External References
Add later
Recent Videos 1,200 total
Recent Images 2,234 total