This submission is currently being researched & evaluated!
You can help confirm this entry by contributing facts, media, and other evidence of notability and mutation.
About
Floydies NFTs is an NFT collection started in December 2021 consisting of digital drawings of George Floyd in a variety of costumes and settings. Floyd was a Black man who was wrongfully killed by police in 2020, sparking protests. The NFTs are postured as a "progressive way to celebrate the monumental life of George Floyd." The collection has been criticized for making a mockery of Floyd's legacy and being racist and tasteless. The Floydies collection has traded a volume of over 9.2 Ethereum as of late December 2021.
Background
On December 7th, 2021, the first 11 Floydies were minted on OpenSea.[1] Each Floydie is a digital, cartoon drawing of George Floyd with a different background and wearing different clothes. The original eleven Floydies include Floyd in a BLM-branded face mask, in Joker makeup, a pirate outfit, as an astronaut and more. That day, the @FloydiesNFT Twitter[2] page announced the NFTs and linked to the collection, along with an image showing eight of the NFTs (shown below). The post gained over 3,000 likes and 4,100 retweets in three weeks.

The collection's OpenSea bio reads: "Floydies are a unique and progressive way to celebrate the monumental life of George Floyd. George Floyd was a victim of racism and has since become an inspiration to the BLM movement, as well as to those who stand for equality. Owning a Floydie is a great way to express yourself and your beliefs!" This is largely considered a troll bio.
Developments
On December 12th, a Floydie referencing the sneed's feed and seed meme was added to Opensea[3] (shown below) and announced on Twitter,[4] with the auction ending December 28th. By December 27th the highest bid for the Floydie hit 3 Ethereum, or roughly $12,000 US. Screenshots of tweets announcing various Floydies gained viral spread on Telegram through pages like Eternal Classic[12] and Afro-American Side Of The Moon.[13]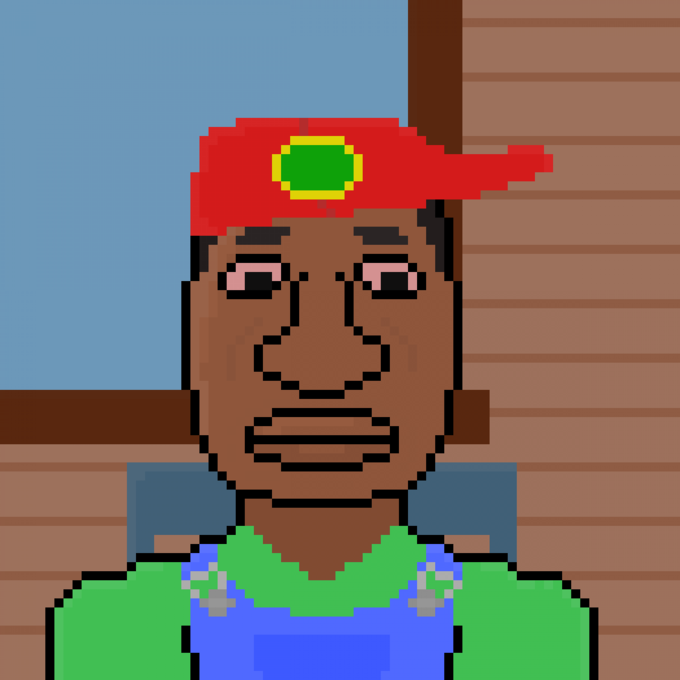 On December 14th, @FloydiesNFT tweeted[5] celebrating the sail of all first edition Floydies and dropping a new set, including cartoons of Floyd dressed as Goku from Dragon Ball, a police officer, a minion and in front of a trans rights flag (preview image shown below).

On December 15th, an NFT showing Floyd as Big Chungus was added to the OpenSea[6] collection (shown below left). On December 21st, a cartoon of an autistic version of Floyd was added to the OpenSea[7] collection. On December 22nd, an Among Us themed cartoon was added to the collection (shown below, right).[8]


Criticism
Floydies have been criticized for being tasteless and making a mockery of George Floyd, his death and the Black Lives Matter movement. On December 16th, Chris Stokel-Walker of Input Magazine[9] published an article criticizing the NFT collection, calling the imagery "troublesome" and saying the collection "seem[s] designed to outrage people," using the Minions Floydie as an example.
On December 17th, Futurism[10] published an article calling the NFT collection "shockingly racist," ending the article "Anyone upset by all this, needless to say, can do their part by reporting the project's Twitter account and OpenSeas account[…]" On December 20th, YouTuber[11] Papa Gut posted a video criticizing the collection (shown below). Gut points out that the name of the collection can be separated into "Floyd dies."
Search Interest
External References