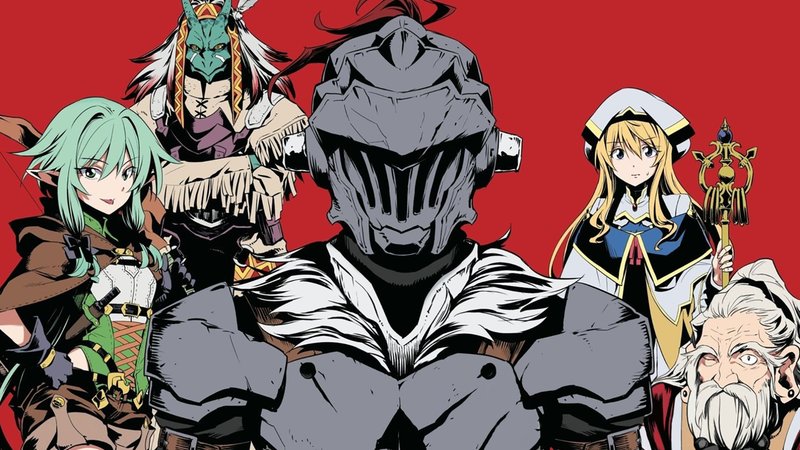 About
Goblin Slayer is a Japanese light novel series about a fantasy world called the Guild where adventurers compete for contract jobs. The main character goes by the name "Goblin Slayer," a mercenary who devotes his life to eradicating goblins. The female lead is named Priestess, a young and inexperienced adventurer who joins Goblin Slayer's party after he saves her during her first adventure. The series has been adapted into a manga and is being adapted into an anime. The series has been described as Dark Souls meets Lord of the Rings.
History
The series started as a light novel series written by Kumo Kagyu and illustrated by Noboru Kannatsuki. The series debuted on February 15th, 2016 (cover shown below).[1]

A manga adaptation of the series by Kōsuke Kurose published by Square Enix first appeared on May 25th, 2016 in Monthly Big Gangan (shown below). It can be read for free on mangakakalot.[2]

In addition to Goblin Slayer and Priestess, other characters include High Elf Archer, Dwarf Shaman, Lizard Priest, Cow Girl, and Guild Girl.
Anime
On February 18th, 2018, a trailer for an upcoming anime developed by White Fox studio was posted online (shown below).
Fans of the series expressed concern that the anime would censor the intense violence which they considered a large part of the appeal of the manga and graphic novels.[4]
Premiere
The first episode of the anime premiered on October 7th, 2018.[1] Of note, a brutal scene from the first manga in which one character is chopped to pieces, another poisoned and stripped of her clothes, and another is sexually assaulted. In the anime, the sexual assault is implied but not seen on screen.[5] Nevertheless, the anime prompted memes about the scene, which grew popular on /r/animemes. Examples include a post by Redditor Justyouknowwhy that gained over 530 points (shown below, left), a post by adiman2010 that gained over 400 points (shown below, center), and a Who Would Win? edit that gained over 400 points (shown below, right).



Online Presence
The Goblin Slayer manga has a rating of 8/10 on MyAnimeList.[3] On June 9th, 2017, YouTuber Japanophile uploaded a review of the series, gaining over 15,000 views (shown below).
Search Interest
External References