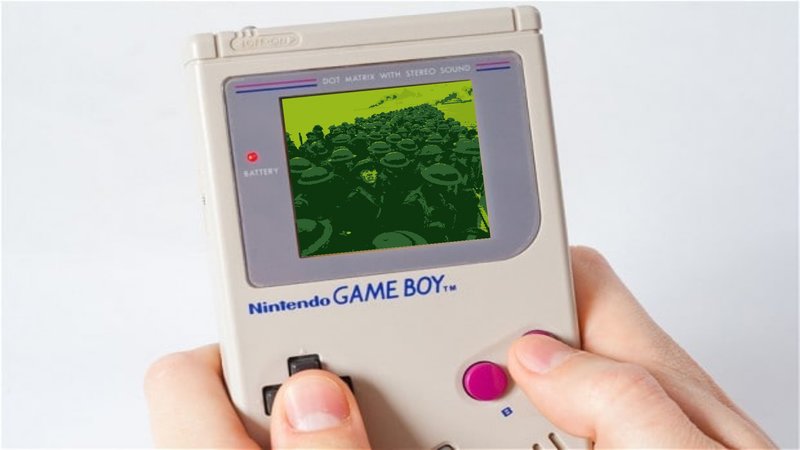 Watching The Way Nolan Intended
This submission is currently being researched & evaluated!
You can help confirm this entry by contributing facts, media, and other evidence of notability and mutation.
About
Watching The Way Nolan Intended refers to a series of photoshopped images depicting scenes from Christopher Nolan movies being played on unconventional media. Whereas a director of a movie typically wants the fans to get the best possible experience from watching movies, these images contend that downgrading the quality of the movies by playing them on vastly outdated technology is the proper use. These images have been used primarily as a catchphrase or in snowclones due to their repeated phrasing.
Origin
David Lynch Watching Movies On Your Phone
An earlier precursor to Watching The Way Nolan Intended memes stems from a January 4th, 2008, interview with Twin Peaks director David Lynch, who was upset about the idea of watching a movie on a phone (seen below). After this video circulated the web in the late 2000s and 2010s, memes referencing director Christopher Nolan appeared later on.
The first archived example of a Watching The Way Nolan Intended meme involves the 2017 movie Dunkirk. The movie is a war drama and was considered a very intense experience to watch. Owing to the high standards of filming that Nolan holds himself up to, having a rumored way to watch the films for a heightened experience as the director intended doesn't seem out of the question. This thought process opened the door for Twitter[1] user @CraigLin to make the first known example of this meme on December 29th, 2017, depicting Dunkirk being watched on the original Gameboy (shown below).

Spread
A few months later, an example of the format gained widespread recognition when Twitter[2] user @Chriswashere321 tweeted a similar image, but this time utilizing his decades-old iPod as the video playback device, earning 40,000 likes in three years (shown below).

As Nolan kept releasing films, the format continued to follow. His next film, Tenet, received the same treatment after it was released on September 3rd, 2020. On January 12th, 2021, the subreddit /r/Tenet[3] had a variation of the meme uploaded by Redditor /u/theumarahmed, this time showing the movie being played on an Apple Watch, receiving 1,400 upvotes in six months (shown below).

Various Examples






Search Interest
External References
Recent Videos
There are no videos currently available.