We Will Watch Your Career With Great Interest
About
"We Will Watch Your Career With Great Interest" is a memorable quote uttered by the character Shiv Palpatine in the 1999 science fiction film Star Wars: Episode I The Phantom Menace, the fourth installment of the space opera film series Star Wars. The moment has been used in a reaction images and videos in Prequel Memes.
Origin
On May 19th, 1999, 20th Century Fox released The Phantom Menace in theaters in the United States. At the end of the film, Palpatine says to Skywalker, "We will watch your career with great interest."
On January 24th, 2014, YouTuber QuoteTheGuy shared the clip. The post received more than 98,000 views in less than seven years (shown below).
Spread
On December 2nd, 2015, Tumblr [1] maricelagonzalez shared the image lyrics from the song from the musical Hamilton "Freestyle" (shown below, left).
Three years later, on January 18th, 2018, Redditor [2] n1407 shared the image with the caption "We will watch your career with zero interest." The post received more than 39,000 points (94% upvoted) and 550 comments in less than two years (shown below, center).
On September 20th, 2019, Redditor[3] Bobblee20 shared the image as the reaction to Storm Area 51. The post received more than 1,900 points (99% upvoted) in less than one year (shown below).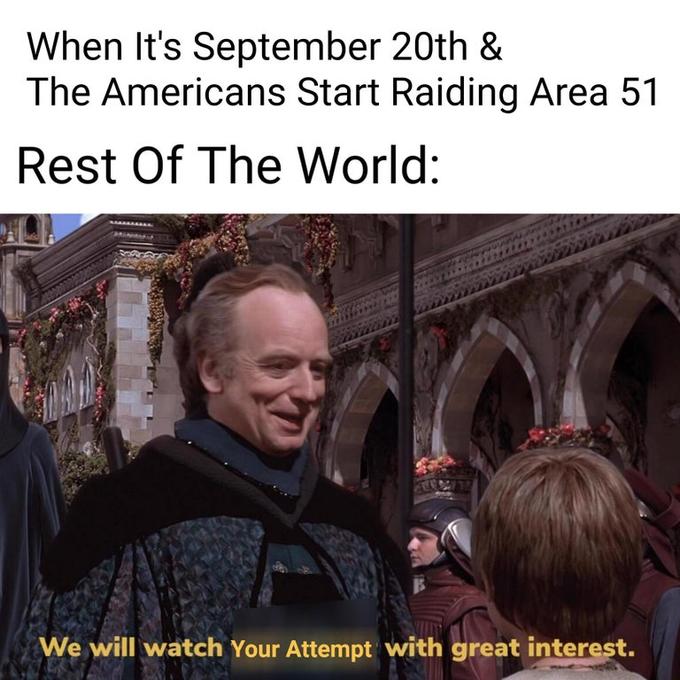 Various Examples






Templates


Search Interest
External References
Recent Videos
There are no videos currently available.