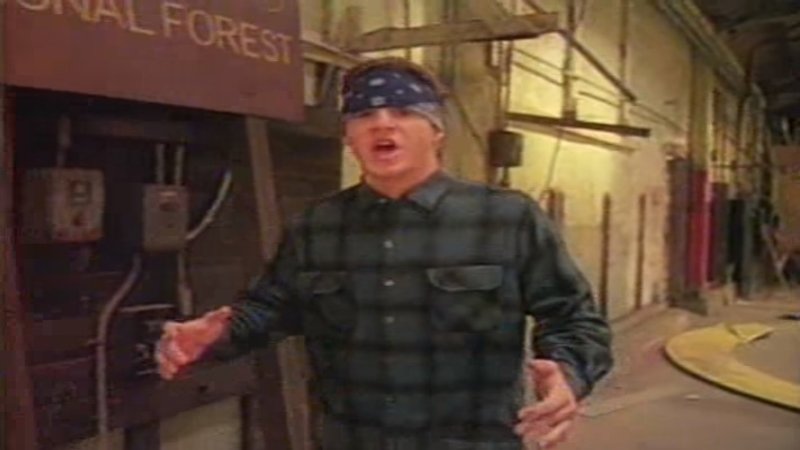 About
"All I Wanted Was a Pepsi" is a line from thrash band Suicidal Tendencies song 'Instutionalized'. In the song's second verse, singer Mike Muir asks his mother for a Pepsi. She refuses and sends him to a mental institution. In the 2010s, Image Macros revolving around a fake campaign to "Free Mike" spread.
Origin
In 1983, Suicidal Tendencies released their self-titled album. "Institutionalized" is track 6, and a single from the record. A music video for the song, shown below, aired on MTV in 1984.[1]
Spread
The line became a classic punk lyric, often referenced in headlines[8] and in art[7] as a hip reference for people in the know. The phrase began appearing in image macros as early as 2011.[2][3] However, while the precise origin of the "Free Mike campaign" is unknown, it began to spread in the Spring of 2012. On March 18th, 2012, Tumblr user the-numbers-game[10] uploaded an image parodying popular slacktivist campaigns. The picture, which he claimed he'd seen "floating around Facebook," shows Muir with a caption claiming he was falsely institutionalized for wanting a Pepsi and asks users to share the photo in the hopes "we can free Mike." On March 19th, 2012, a Reddit user posted a thread with the image and gained 12 points.[9] On April 27th, 2012, Tumblr user deementedforever[4] reposted the image and gained 320 notes in 4 years.

The next day, Buzzfeed reposted the image in an article titled "FREE MIKE."[5] Over the next couple years, several variations on the "Free Mike/All I Wanted Was a Pepsi" images grew popular. For example, on the /r/metalmemes subreddit, an image uploaded by skramzy[6] on March 5th, 2015, gained 387 points as of September 12th, 2016 (shown below).

Various Examples






Search Interest
External References