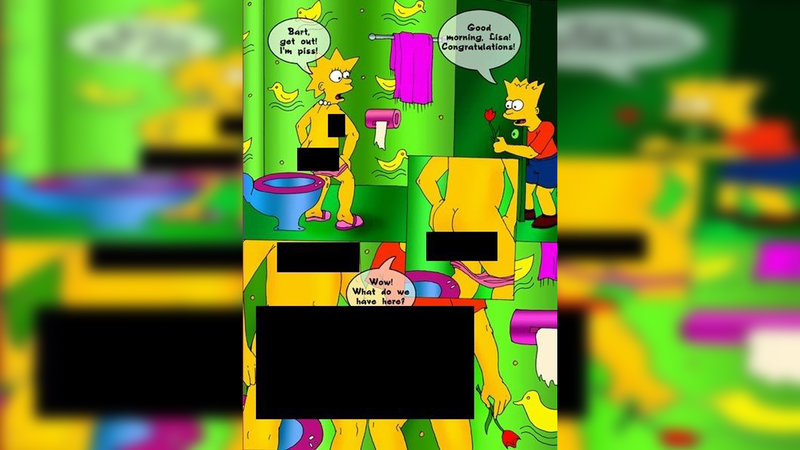 This entry contains content that may be considered sensitive to some viewers.
About
Bart, Get Out! I'm Piss!, often quoted Get Out Bart! I'm Piss!, is a catchphrase originating from a fan-made pornographic Simpsons comic that depicts Bart walking in on his sister Lisa urinating naked on the toilet to which she shouts, "Bart, get out! I'm piss!" The phrase is often used in reply to people spamming 4chan's /b/ and /co/ boards with illustrated porn of low-quality and comics from the site Drawn-sex, where the original comic came from.
Origin
The original phrase referenced online comes from a page in an incestuous Simpsons comic from the website Drawn-sex, which has since been taken down (shown below). After the comic was posted onto /co/, the phrase became a hit and spread to several other boards on 4chan. It is occasionally used in /a/ as well, mainly to suggest that it's the reason for the lack of Western animation pornography.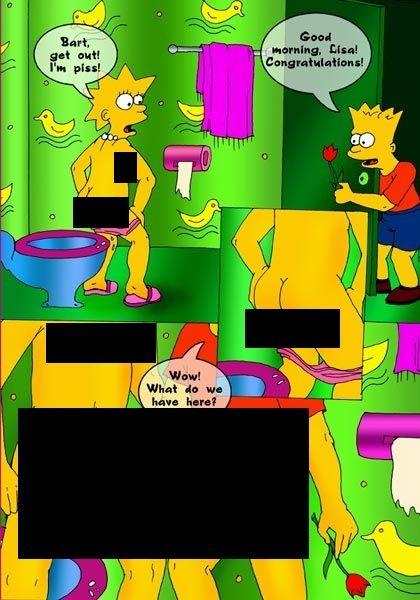 The earliest archived mention of the phrase is from the haiku's thread on the /b/[1] board on December 15th, 2006. This was most certainly not the catchphrase's first appearance, though the first is unknown (shown below).

Spread
On August 4th, 2008, the definition for the phrase was added to Urban Dictionary[2] by user anonisanon, receiving 245 likes and 62 dislikes in roughly 12 and a half years, making it the top definition on the site (shown below).

On January 14th, 2019, Redditor -Fateless posted the comic to the /r/Cringetopia[3] subreddit under the title "A Classic Meme from my Childhood: Bart, get out! I'm Piss!" The post received 138 upvotes and 41 comments in six months before the thread was archived.
On August 10th, 2019, Twitter[4] user and YouTuber Justin Whang referenced the comic in a tweet, receiving 192 likes and 14 retweets in roughly one and a half years (seen below).

On November 6th, 2020, Twitter[5] user KremJam tweeted another reference to the comic but with an MS Paint drawing of Mario peeing off a cliff with a goomba watching behind him under the caption "Bart, get out, I'm Mario's piss" (shown below).

Various Examples



Search Interest
Unavailable.
External References
Recent Videos
There are no videos currently available.