This submission is currently being researched & evaluated!
You can help confirm this entry by contributing facts, media, and other evidence of notability and mutation.
[Researching, contributors highly welcomed!]
About
Bugs Bunny is a recurring character from the Looney Tunes and Merrie Melodies series of animated shorts by Warner Bros. The character has become a staple of pop culture, and is the subject of several notable memes.
Origin
Bugs' first official appearance was in the Merrie Melodies cartoon A Wild Hare, which first premiered on July 27th, 1940. The cartoon is the first usage of the phrase "What up, Doc?", as well as the first time Bugs is voiced by Mel Blanc, who would continue to voice bugs until his death in 1989.[1]
Notable Memes
Big Chungus
Big Chungus refers to an image of the cartoon character Bugs Bunny, usually captioned with the phrase "Big Chungus" and presented as a game for PlayStation 4 console. The word "chungus" was coined by video game journalist Jim Sterling several years before the meme became popular. Starting in July 2019, the meme regained ironic popularity on iFunny and certain parts of Reddit, particularly as a part of Reddit Moment memes.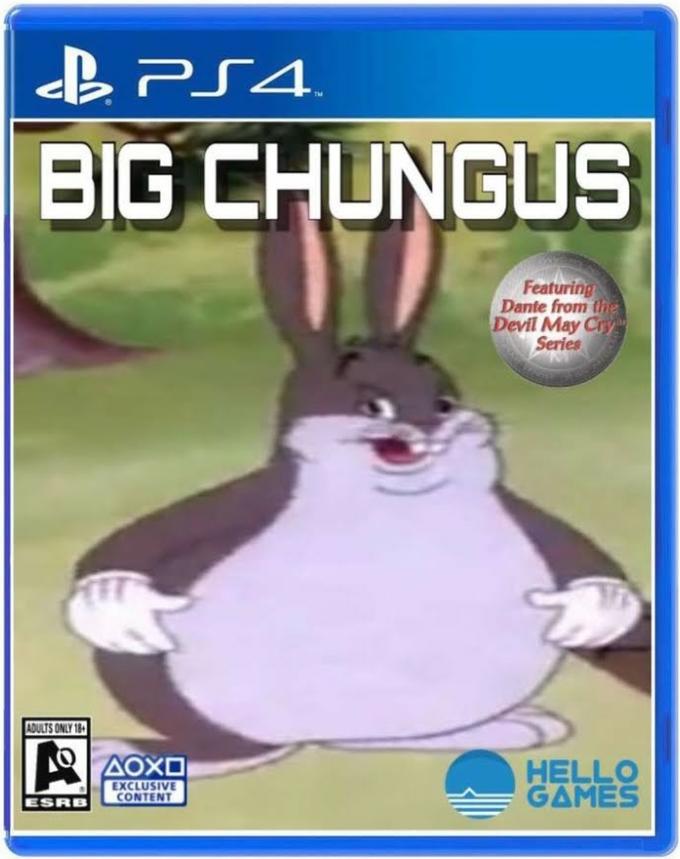 Bugs Bunny Sawing Off Florida
Bugs Bunny's "No"
Bugs Bunny Screaming
Bugs Bunny Shooting a Gun
Mammy
I Wish All Lesbians a Very Pleasant Evening
Communist Bugs Bunny
Search Interest
External References
Recent Videos
There are no videos currently available.
Recent Images
There are no images currently available.