But That's Wrong, You Fucking Retard
This submission is currently being researched & evaluated!
You can help confirm this entry by contributing facts, media, and other evidence of notability and mutation.
About
But That's Wrong You Fucking Retard is an exploitable meme and reaction image series typically featuring a close-up of a character with a patronizing expression on their face, captioned with either the phrase "But that's wrong, you fucking retard" or a variation thereof.
Origin
The image most likely originated on 4chan at some point before 2009; on September 20th, 2009, the Tumblr "epic4chan", a blog dedicated to posting images from 4chan, uploaded the first known instance of the meme in a post titled "But that's wrong you fucking retard (Bill Nye the Science Guy)".[1] The post featured a picture of prominent science educator Bill Nye looking at the viewer.

Spread
The phrase on its own is frequently used in titles and descriptions. Examples include Facebook fan pages,[2] Youtube videos,[3] and viral images.[4] A notable variation of the meme uses the image of Bill Nye as an exploitable, referencing the Warhammer 40,000 franchise and its iconic invocation of the term "heresy".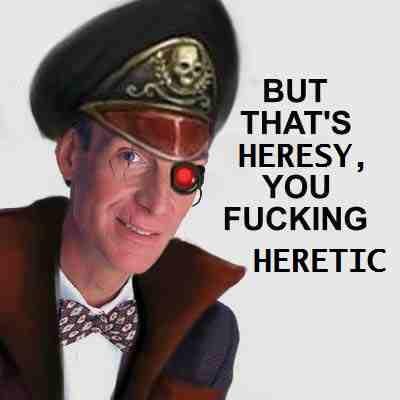 Another popular example (shown below) featuring the character of Apple Bloom from My Little Pony: Friendship is Magic was submitted to quickmeme[5] under the title "Apple Bloom Doesnt Take Your Shit"[sic]. It has been shared close to 900 times as of September 2015.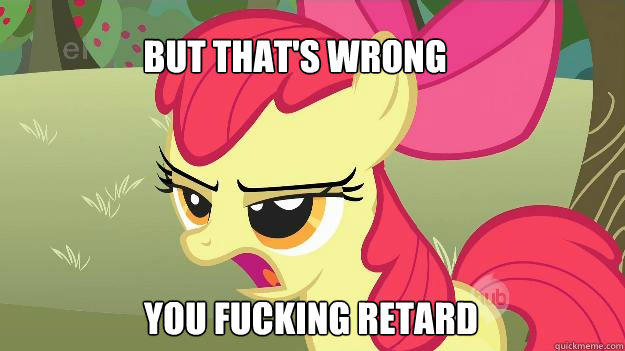 Various Examples






Search Interest
External References
Recent Videos
There are no videos currently available.