About
Chopper Crying is a viral image of the character Chopper from One Piece crying in the snow with visible breath coming from his mouth. The screenshot comes from the ninth One Piece movie, Episode of Chopper Plus: Bloom in Winter, Miracle Sakura. It became popularized as a reaction image and a source of redraws and ironic memes in 2022 in connection with the virality of the One Piece Is Real and One Piece Cock Edit memes.
Origin
On March 1st, 2008, Episode of Chopper Plus: Bloom in Winter, Miracle Sakura, the ninth One Piece movie, was released in Japan.[1] In one scene in the film, Chopper is seen crying in the snow, his head turned up to the sky and his mouth agape, visible breath emanating from it. The scene can be seen in a trailer for the movie that was published to YouTube[2] on August 24th, 2007, garnering over 496,000 views in 14 years (shown below, left).
On April 23rd, 2022, Twitter[11] artist @onepiececock, known for his One Piece cock edits, posted an edited image of Chopper crying with a massive penis, garnering over 200 likes in six months.
On May 16th, 2022, YouTuber[3] Smotheryaxe1414 posted a video where the screenshot of Chopper Crying moves around to the beat of music, garnering over 6,000 views in four months. The YouTuber posted eight more of these videos between then and July 8th, with episodes six (shown below, right) and nine becoming the most viewed with over 28,000 views and 30,000 views, respectively, by September 2022.
Spread
On June 12th, 2022, YouTuber Roblox Gamer 33 uploaded a similar edit to Smotheryaxe1414's video where a crying sound effect plays in the background, garnering over 100,000 views in three months (shown below).
The meme became increasingly popularized throughout August and September 2022, especially on YouTube, Twitter and TikTok, in tandem with "The One Piece Is Real" meme, which saw screenshots of characters from One Piece, including edited NSFW screenshots from the related "One Piece Cock Edits" trend, stylistically edited to the song "Dark Fantasy" by Kanye West. The image of Chopper crying was added to a number of these edits that month, including a cock edit of Chopper that started circulating online on sites including Reddit's /r/cockpiece[4][5] in mid-July. For example, on August 31st, YouTuber[6] NoThisnot Joel included the screenshot in a "One Piece Is Real" edit, garnering over 800,000 views in a month (shown below).
In September 2022, the Chopper Crying meme then became the subject of redraws. On September 25th, Twitter[7] user @sealc4nfly posted, "Chainsaw Man is Real!!" along with three pieces of fan art redrawing some of the most popular images from "The One Piece Is Real" as characters from Chainsaw Man, including a redraw of the Chopper Crying meme with Pochita, garnering over 101,000 likes and 14,000 retweets in four days (shown below).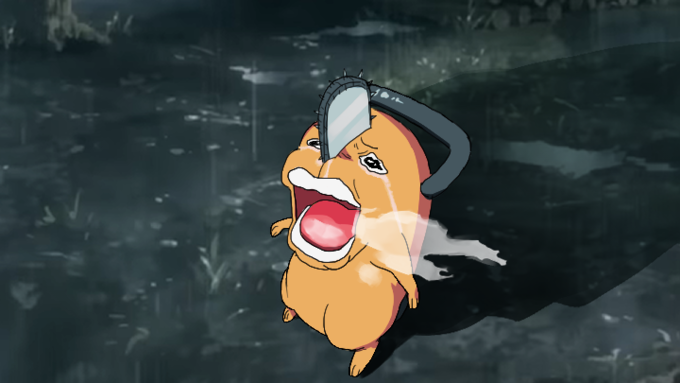 On September 27th, Twitter[8] user @joeriiin posted a version of the meme drawing Link from The Legend of Zelda doing the cry, garnering over 65,000 likes in two days (shown below ,left). On September 28th, Twitter[10] user @BonesCrimson_ posted a JoJo's Bizarre Adventure redraw of the meme showing Iggy crying, garnering over 6,600 likes in a day (shown below, center). That day, Twitter[11] user @JohnnySpittin shared three edits of the image, writing, "WHO IS MAKING THESE 😭😭" garnering over 6,500 likes in a day (shown below, right).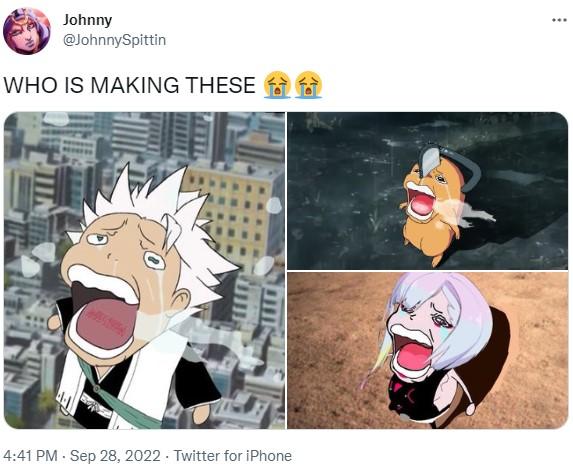 The One Piece Is Real Redraws
In addition to Chopper Crying redraws, the other frames within The One Piece Is Real meme also saw use as templates, with users often redrawing four or more of them at once. Similar to Chopper Crying, the subformat was launched by a Chainsaw Man version by artist @sealc4nfly[7] that gained over 14,500 retweets and 102, 400 likes in two weeks (shown below).





Various Examples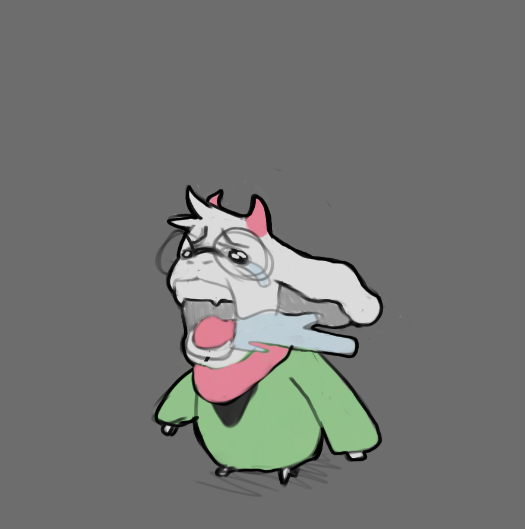 Template

Search Interest
External References