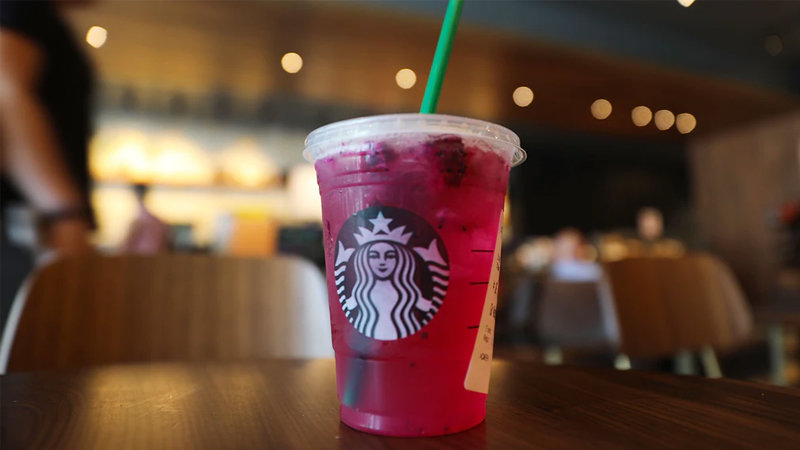 This submission is currently being researched & evaluated!
You can help confirm this entry by contributing facts, media, and other evidence of notability and mutation.
Overview
The TikTok Drink is a secret menu item at the Starbucks coffee restaurant chain. The drink contains blended strawberry açai refersher, three scoops of strawberries and three scoops of blackberries. TikTok users have made a series of taste test videos about the TikTok drink, while some Starbucks staff members have criticized the item online.
History
The earliest available mention of the TikTok drink was posted by user @jonathangio on May 18th, 2019. The post received more than 229,000 reactions, 28,000 shares and 1,200 comments (shown below). However, the exact origin of the drink is unconfirmed.
About a week and a half ever, on May 27th, a Redditor [1] who has since deleted the account posted about the drink in the /r/starbucks subreddit. In the thread, Redditor[2] corruptedteacups wrote, "Someone literally asked for the Tik Tok drink and I said 'We have no idea what that is and we don't make it.' but people have been ordering it, it's not good."
On May 29th, TikTok user @emmalake_ published a video that updated the drink, adding lemonade, three scoops of strawberries and three scoops of dragonfruit. The post received more than 74,000 reactions, 14,000 shares and 665 comments in less than seven months (shown below).
On June 1st, Redditor[3] Shadicamariehedgehog wrote, "This new craze drink that fucking pisses me off, rant." They continued:
Its the Strawberry Açai with 3 scoops strawberry and 3 blackberries that are so fucking annoying and i hate them. Like, stop, please for the love of god stop. Like, it fucking gross and just a ploy for a smothe. There is a Jamba juice next door go there for something they have in the menu like i dont care. Who ever made that i hate you cause its awfull, and always take so much of our berries. We dont have much, we cant have a whole box in front. We go through so much of that shit, more then we should and always have to order more then we need, run out, or run out and get some from another fucking store! Like shit. Its a hassle to make and backs up bar for actual blended drinks like fraps that we need to make quickly.
Several media outlets covered the drink, including Elite Daily,[4] Live Kindly[5] and The Daily Dot. [6]
Various Examples
Search Interest
External References
Recent Images
There are no images currently available.