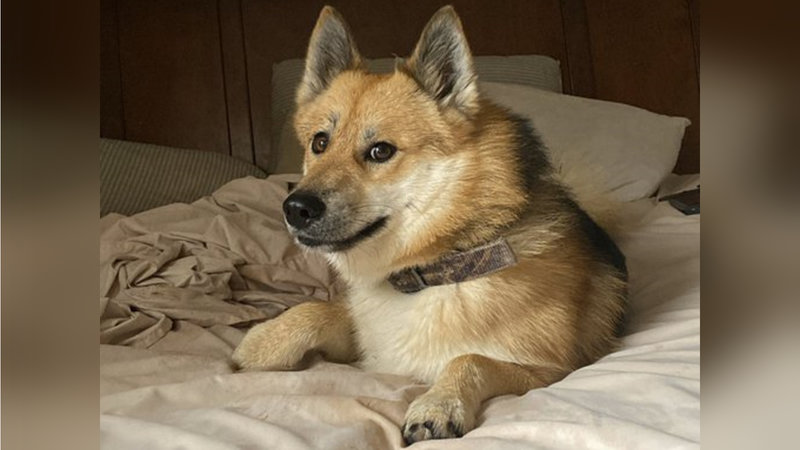 This submission is currently being researched & evaluated!
You can help confirm this entry by contributing facts, media, and other evidence of notability and mutation.
About
Doge 2 refers to a photograph of a dog named Caesar whose facial expression was deemed similar for that of Doge, with the dog earning the nickname Doge 2 and becoming a subject of memes and fan arts in early May 2020. A number of dog photographs resembling the iconic Doge photo preceded the meme.
Origin
On May 10th, 2020, Twitter[1] user @Pogsire (@Dogesire) tweeted "I'm in a sad mood, send pet pics," with Twitter[2] user @ourbravestoy posting a photograph of their dog Caesar (photograph shown below, right). On the same day, @Pogsire[3] quoted the post, writing "Doge 2 has been officially released" (tweet shown below, right). The tweet received over 25,400 retweets and 140,500 likes in one day.


Precursors
Prior to the May 2020 Twitter post, a number of photographs of dogs have been recognized as similar to the iconic Doge photograph, gaining spread in the major Doge fan communities such as /r/dogelore and Doge Collection (original photograph and several "clones" shown below).[4]


Spread
On the same day, Reddit[5] user omg posted the photograph, captioned "Hello I Am Doge 2" to /r/dogelore, where it gained over 6,500 upvotes prior to being removed by the moderators (shown below). A same-day repost[6] to /r/okbuddyretard received over 37,100 upvotes in one day.

In the following days, the meme received viral spread on Reddit and Twitter; for example, a May 10th post by Redditor[7] Zioxilluminaty received over 410 upvotes in /r/dogelore prior to being removed by the moderators (shown below, left). A same-day fan art by Twitter[8] user @matchiitea received over 670 retweets and 5,600 likes (shown below, right).


Doge 2 was dismissed by moderators of major Doge communities such as /r/dogelore on Reddit[9] and Doge Collection on Facebook,[10] with /r/dogelore moderators removing the majority of Doge 2 memes in the following days. On May 10th /r/dogelore[11] moderator Thot_patrol_official made an announcement that only high effort memes based on the photograph would be allowed in the subreddit.
Development
Caesar went on to become an additional side character on r/dogelore, acting as a more laid back and sociable counterpart to Doge.[12] Additionally, a female counterpart of Caesar called Clara made an apparition in the lore.[13]

Various Examples






Template


Search Interest
External References