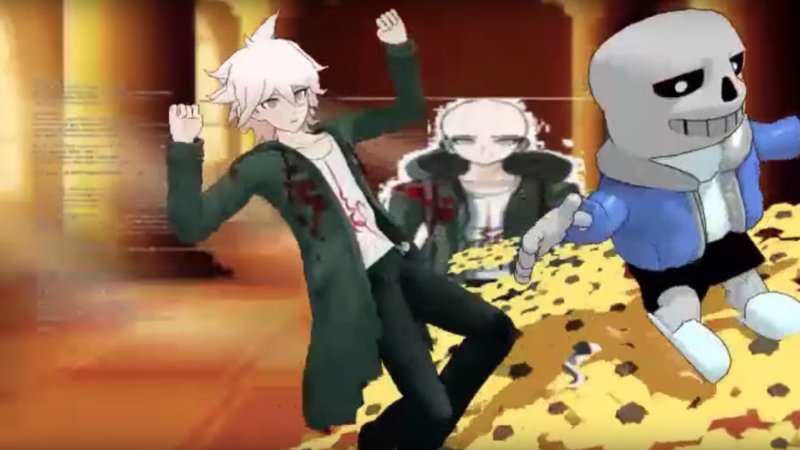 About
"Fingers In His Ass" refers to a song mashup made by BotanicSage and made popular by YouTube channel Triple Q in retaliation for having his videos being taken down for using rapper Kanye West's music. The song's lyrics are variations on the sentence "Kanye West likes fingers in his ass," referencing a rumor started by West's ex-girlfriend Amber Rose saying West liked to have his butthole played with during sex, a rumor West denied. The song was later paired with animations and parodied on YouTube and Tumblr.
Origin
On January 27th, 2016, during a feud with Kanye West, model and West's ex-girlfriend Amber Rose[1] tweeted insinuating that Kanye was mad she no longer played with his butthole during sex. Kanye later ranted to a live audience at a concert of his saying "that bitch never stuck no fingers in my ass."[2]


Around the same time, YouTuber Triple Q had a video of his taken down because it used some of Kanye West's music in a mashup. On February 14th, 2016, he retaliated against West by posting a satirical song made by BotanicSage based around the lyric "Kanye West likes fingers in his ass." The song uses two samples from Undertale and a sample from "Miss New Booty" by Bubba Sparxxx.
Spread
On July 17th, 2017, the lyrics were submitted to /r/copypasta[3] where it gained 95 points.[3] January 15th, 2018, the song was paired with a MikuMikuDance animation featuring Sans from Undertale and Nagito Komaeda from Danganronpa, gaining over 89,000 notes (shown below).
Between that day and April 6th, 2018, it was reblogged by user grapiibear, since deleted, with the phrase "Fingers in his ass sunday," which helped spark a trend on Tumblr alongside Energy Sword Sunday where every Sunday references to the video would be reblogged.


The Final Sunday
On December 16th, 2018, the day before Tumblr's ban on adult content went into effect, Tumblr users celebrated what they dubbed the "final" Fingers In His Ass Sunday. Posts were shared under the tag "#the final sunday," paying tribute to the meme as though it were dying. Many popular posts spread throughout the day, including a post by daveslutstaine that gained over 18,000 notes (shown below, left) and a This Is It, Luigi parody posted by grotess that gained over 16,000 notes (shown below, right).


Additionally, user harpsona posted a video of herself playing the song on the harp, gaining over 15,000 notes (shown below).
Various Examples
Search Interest
External References