Ginyu Force Pose (Tokusentai)
About
The Ginyu Force Pose, also known as the Tokusentai, is an iconic fighting pose associated with the eponymous mercenary group featured in the popular anime and manga series Dragon Ball. Due to the flamboyant and campy nature of the group's stance, it has been frequently parodied by the fans of the series.
Origin
In the 272nd chapter[1] of the Dragon Ball manga series, originally published in 1990 in Weekly Shonen Jump, and the Namek Saga of the anime series, a team of five elite mercenaries known as the Ginyu Force[2] is called upon by Frieza, the chapter's main villain character, to assist in conquering the planet of Namek by defeating the protagonist group of Saiyans and their friends. Upon their arrival on Namek, the members of the special force introduce themselves by performing an elaborately choreographed routine that bears resemblances to similar poses used by Super Sentai and Power Rangers teams (shown below).
Spread
Given the portrayal of the Ginyu Force as comical villain characters in the series, and more broadly, a parody of live-action TV shows that fall under the tokusatsu genre, Frieza's goofy elite warriors quickly came to be remembered as some of the more memorable characters from the chapter and the series at large, with many fans developing an ironic appreciation for their over-the-top mannerisms and gestures.

Following the English-language syndication of the anime series on Cartoon Network's Toonami block throughout the 2000s, the minor character fandomization of the Ginyu Force continued to spread and gain momentum overseas, primarily through the creation of fan art illustrations on media-sharing communities like Pixiv[13] and Niconico[12] in Japan, deviantART[8] and Tumblr[9] on the English-speaking web, as well as re-enactment videos of the Ginyu Force's signature pose by cosplayers at various anime-themed conventions on YouTube[4] and Vine.[6]
Examples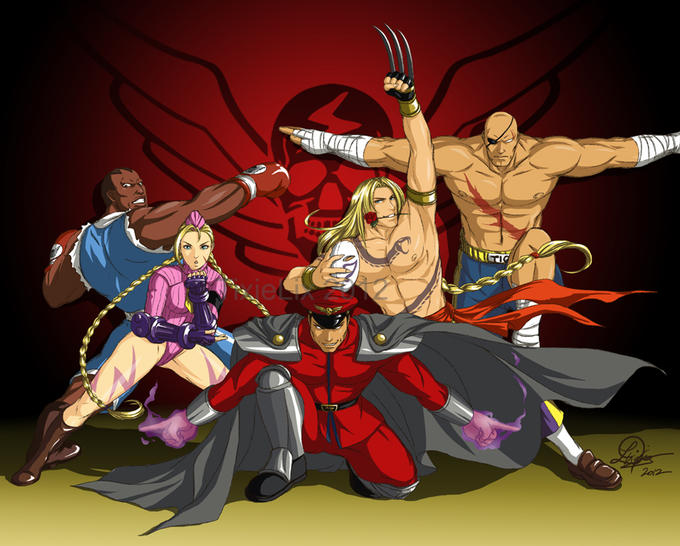 Left to right : Touhou Project, Attack On Titan, Street Fighter






Left to right : Puella Magi Madoka Magica, Rozen Maiden, Pokémon
Search Interest
External References