How To Talk To Short People
About
How To Talk To Short People refers to a short comic describing the proper way to communicate with short people. It grew into an exploitable template in which the proper way to talk to short people is depicted in ridiculous ways.
Origin
On March 23rd, 2014, Tumblr [1] user the-grin-reaper posted the comic of "How to talk with short people." In the comic, a person seen leaning over to talk to a short person is marked "Leave" (shown below). The post received more than 234,700 notes in less than six years (shown below).

Spread
Within the same year, the photo is reposted across the internet and made different variation of the photo. In June of 2014, a variation of the meme with Kuroko no Basket characters drawn in a Chibi style was posted to Rebloggy (shown below).[2]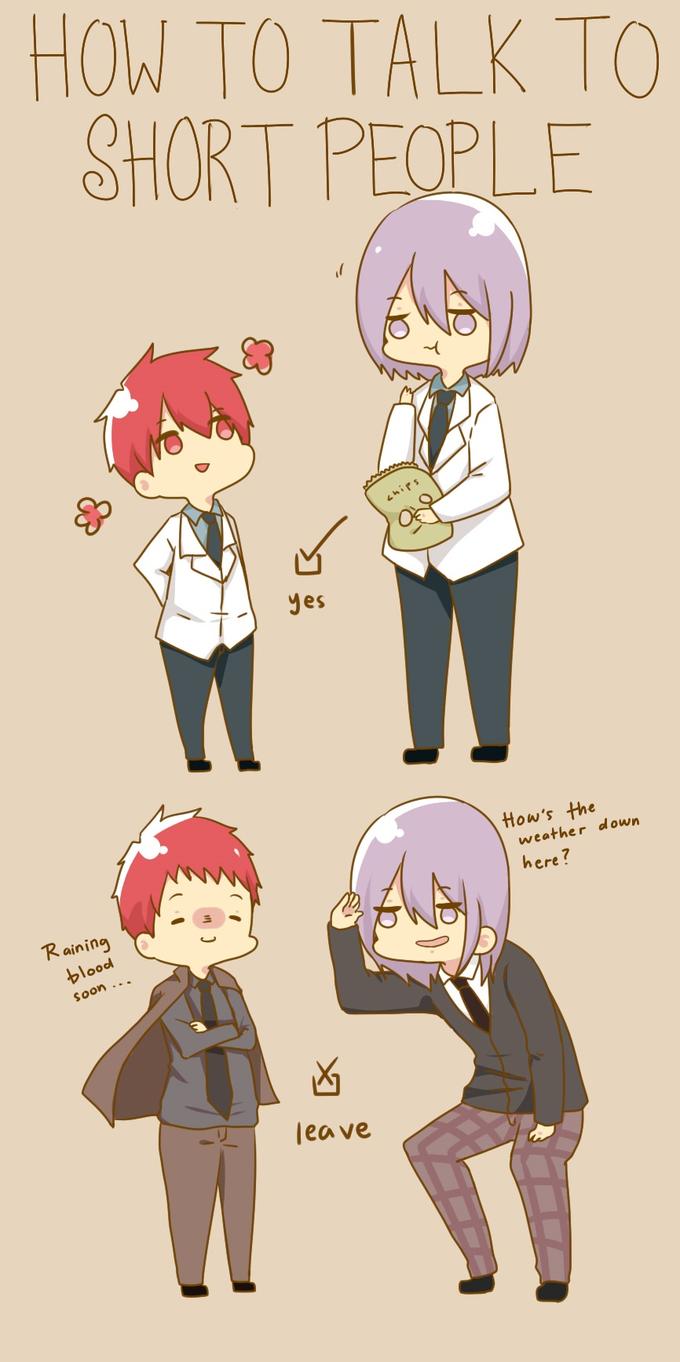 After circulating online for a few years, the comic began being altered in mockery of short people. On December 21st, 2016, a variation of the comic in which what is considered "proper" is reversed appeared on Russian site Funkysouls.com.[3]

The image would not begin growing into an exploitable until June of 2017. On June 13th, the reversed variation posted to /r/funny.[4] On the 24th, a variation in which the taller person is choking the shorter person was posted to 9GAG[5] where it gained over 5,900 points (shown below, left). Several exploitables were posted to me_irl in the coming days, the most popular of which gained over 20,000 points (shown below, right).


Various Examples






Search Interest
External References
Recent Videos
There are no videos currently available.