Interior Monologue Captioning
About
Interior Monologue Captioning is a practice which involves placing randomly dispersed text on top of an image to represent what the subject is thinking or feeling, typically using the Comic Sans font.
Origin
The exact origin is currently unknown. On August 17th, 2011, the 4gifs Tumblr[4] published a black-and-white photograph of a young girl holding a telephone with the caption "Tyrone I told yo black ass not to call me no mo wass wrong wit u nigga" written in the Comic Sans font (shown below). Within the next fifteen months, the post received over 21,900 notes.

Precursor
Sweet Bro and Hella Jeff[3] is a webcomic about the two roommates and the surreal and nonsensical adventures they have. Launched by Homestuck creator Andrew Hussie on July 3rd, 2009, the comic often contain many similarities to interior monologue captions, using multi-colored Comic Sans font and intentionally misspelled words.

Spread
On December 7th, 2011, the balongreyjoy Tumblr[5] blog posted two image macros featuring actor Elijah Wood with interior monologue captions written in the Comic Sans font (shown below). Within the next year, the post received over 32,300 notes.


On November 6th, the societyinmypants Tumblr[6] blog published a photograph of United States President Barack Obama talking on a cell phone with multi-colored interior monologue captions written in Comic Sans. Within one month, the post received over 22,900 notes.

Notable Examples





Shiba Confessions
The "Shiba Confessions" Tumblr[7] blog, launched on July 7th, 2012, features image macros of Shiba Inu dogs with captions written in the typical interior monologue captioning fashion with the Comic Sans font (shown below). The first post submitted to the site indicated that Shiba confessions would be "a chance to put funny text in Comic Sans over unrelated pictures of Shibas."[8]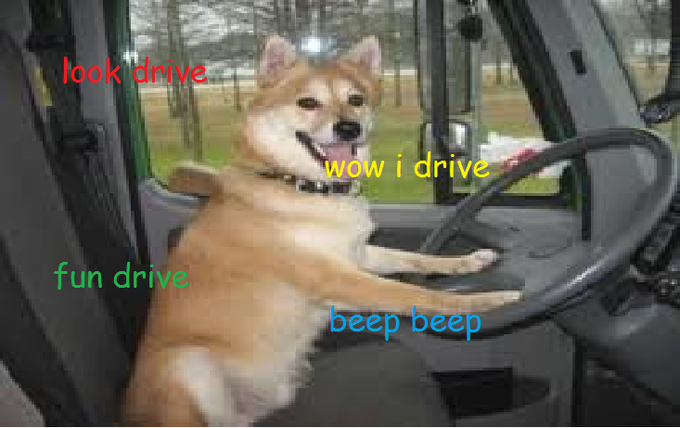 On August 5th, 2012, YouTuber thelittlesealy uploaded a video titled "Touching Shiba Confessions," featuring a slideshow of Shiba Inu photographs and Shiba confessions image macros (shown below).
On September 27th, the viral content site BuzzFeed[10] published a post highlighting several notable examples from the Tumblr. On November 29th, the /r/shibe[9] subreddit was created, where Redditors submit and vote on notable Shiba Confessions image macros. Within seven months, the subreddit gained over 5,800 subscribers.
Search Interest
Not available.
External References
Recent Videos
There are no videos currently available.