About
Oh You So Crazy is a phrasal template So often used in image macros in which the subject appears to be enjoying the company of an inanimate object.
Origin
On October 4th, 2009,FunnyJunk[1] user chadpk uploaded an image macro of a man grinning at a piece of fried chicken with the caption "Oh chicken strip / you so crazy." (shown below)

Spread
On July 19th, 2010, a two-pane image macro of American actor Jake Gyllenhaal seemingly talking to his food was uploaded to the Internet humor site Sad and Useless.[5] (shown below). On July 21st, the photograph of Gyllenhaal eating a sandwich was posted to the /r/pics[2] subreddit, where it gained over 820 up votes and 150 comments prior to being archived.

On July 25th, 2012, Gyllenhaal's sandwich image macros were reposted to the /r/funny[3] subreddit, garnering upwards of 4,200 up votes and 80 comments before the post was archived. On March 23rd, 2013, Redditor csbobber submitted an animated GIF featuring several stock photos of women laughing at salad to the /r/funny[6] subreddit. In the following six months, the post gathered over 5,400 up votes and 55 comments.

On April 11th, Redditor pencer submitted a post titled "Oh hair, you so funny" to the /r/wheredidthesodago[4] subreddit, featuring an animated GIF of a woman laughing at her hair (shown below). In the first five months, the post received more than 7,000 up votes and 60 comments.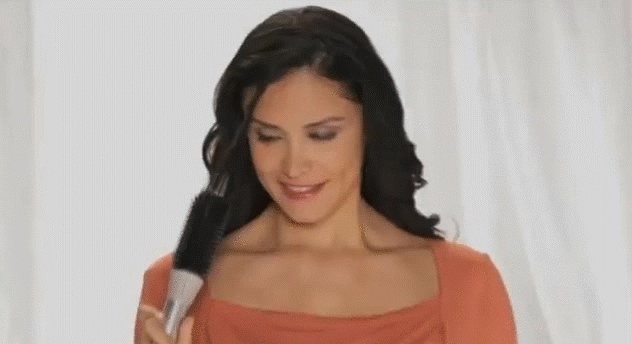 Notable Examples






Search Interest
External References