About
"It Says You Are Gay" is a catchphrase paired with a painting of an elder scholar pointing a book while speaking to a child to create an image macro. The picture, often used to describe dislike of someone's opinion, has become an exploitable.
Origin
The original image is a from 2004 painting titled Dogma by the surrealist painter Viktor Safonkin. On July 29th, 2010, a captioned version of the painting was uploaded to the Finnish website Naurunappula.[3] By 2015, the image received over 31,000 views.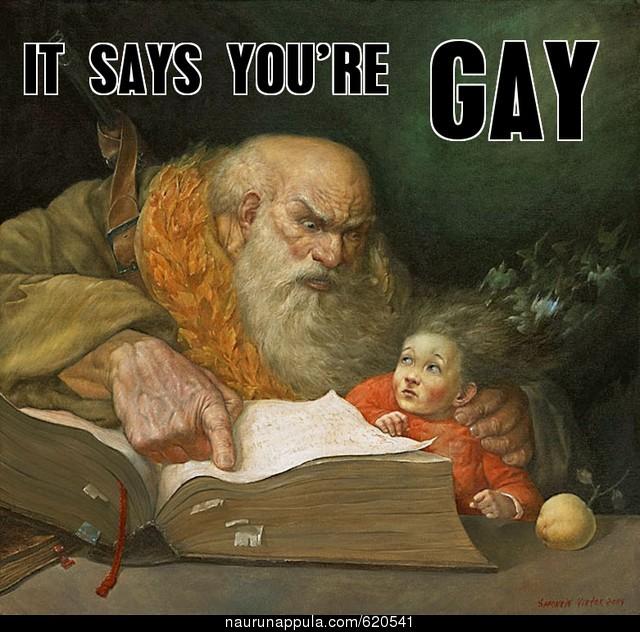 Percursor
A similar instance of the catchphrase and the picture can be found on a Cyanide and Happiness comic published on February 17th, 2005, where one of the characters asks what does mean that he keeps getting a negative answer on a maths problem, with the reply "It means you are gay".[5]

Spread
On February 16th, 2012, user Kodaka uploaded the captioned picture to the meme sharing website MemeCenter, garnering over 250 likes in three years.[2] On November 14th, 2013, a comment on the media sharing page FunnyJunk featured an image depicting an edited version of the painting with the caption "It Says You're a Heretic", as a reference to heresy from Warhammer 40,000.[4]

Various Examples






Search Interest
Not available
External References
Recent Videos
There are no videos currently available.