About
"Manspreading" is a slang term referring to the practice of spreading one's legs far apart while sitting, which is often criticized online for being inconsiderate of other passengers using public transit.
Origin
On May 8th, 2013, the Tumblr[1] blog "Men Taking Up Too Much Space on the Train" was launched, which highlights photographs of men sitting with their legs spread wide while sitting in New York City subway trains (shown below).

Spread
On November 25th, 2013, the "One Bro, Two Seats" Tumblr[2] blog was created for photoshopped images of a young man sitting with his legs spread on a train (shown below, left). On May 19th, the "Saving Room For Cats" Tumblr[3] was launched, which features images of men sitting on trains with cats superimposed between their legs (shown below, right).


On August 7th, 2014, the women's interest blog Bustle[5] published an article titled "Why Do Guys Spread Their Legs When Sitting on the Subway?" On October 6th, 2014, the New York news blog AM New York[6] published an article titled "'Man spread'" a widening blight on public transportation," marking the earliest known use of the term. On November 17th, AM New York[7] reported that New York's Metropolitan Transportation Authority (MTA) was launching an awareness campaign to discourage manspreading. On December 18th, the New York City news blog Gothamist[4] published a video featuring a woman confronting manspreading men on the subway by asking them to measure the distance between their legs with measuring tape (shown below).
On December 20th, the New York Times[8] published an article about the new MTA awareness campaign. The same day, Gawker highlighted several comments from the New York Times article. On December 22nd, the conservative news site Breitbart[9] published an article about manspreading by staff writer Milo Yiannopoulos, who criticized the manspreading backlash for being "pathetic feminist pipsqueakery."
Bleach Video
On September 26th, 2018, the Facebook[10] page In the Now uploaded a video titled "Fighting Manspreading… With Bleach!", featuring footage of a young woman dumping a clear liquid on men seated with their legs spread on public transit. Meanwhile, the video was tweeted by the @IntheNow_tweet Twitter feed (shown below). Over the next several weeks, the original Facebook upload received more than 6.6 million views, 50,400 shares, 29,000 reactions and 22,000 comments.
This is a pretty extreme way to combat #manspreading#Russia pic.twitter.com/0qrbcYZF9S

— IN THE NOW (@IntheNow_tweet) September 27, 2018
That day, the Russian news site PaperPaper[11] published an interview with a man who claimed he was paid to pretend to be a victim in the video and that the bleach was actually just water. On October 8th, the news site EU vs Disinfo[12] published an article titled "Viral "Manspreading" Video is Staged Kremlin Propaganda," which noted that In the Now was owned by Russia Today (RT). Additionally, the article speculated that the video was created as part of a disinformation campaign orchestrated by the Kremlin.
Manspreading Chair
On June 10th, 2019, University of Brighton student Laila Laurel posted several photographs of men and women sitting in her custom manspreading chairs as part of an art piece titled "A Solution for Man-spreading" to her @lailapoppylaurel Instagram[13] feed (shown below). In the photos, the chair for men is shown to point inward in order to prevent the man's legs from flaring out, while the chair for women has a block added to the center to force their legs open.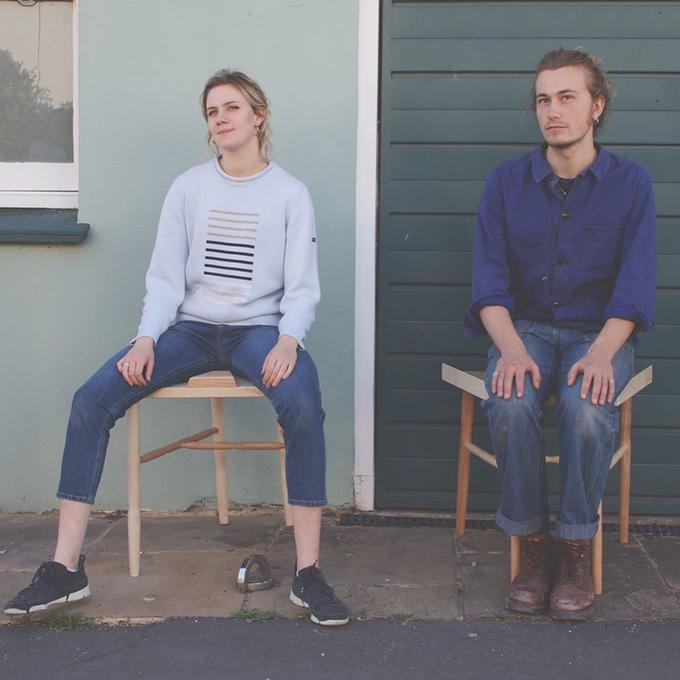 In the coming days, several news sites published articles about the chairs, including Yahoo,[14] The Daily Mail[15] and LadBible.[16] Meanwhile, posts about the art project reached the front page of the /r/MensRights[17] and /r/TumblrInAction[18] subreddits.
Search Interest
External References