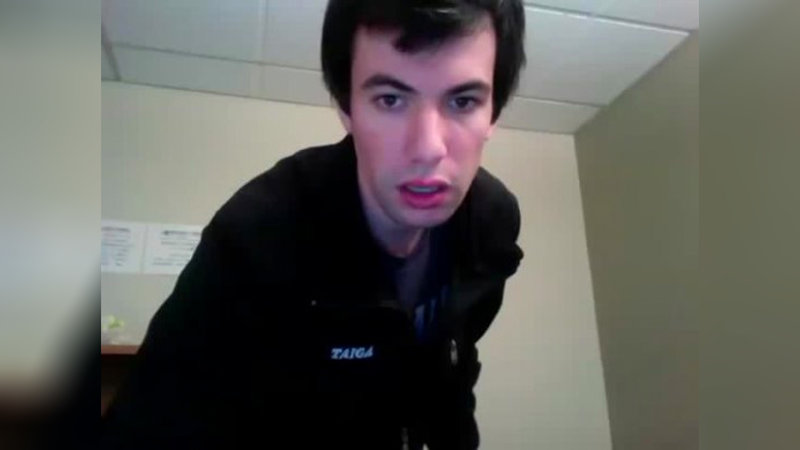 About
Nathan Fielder is a Canadian comedian best known for his Twitter pranks and his Dumb Starbucks parody. He created the Comedy Central comedic show Nathan for You in 2013 and later produced the HBO show The Rehearsal in 2022.
Career
In 2007, Fielder became a writer and actor[6] on the Canadian variety comedy show This Hour Has 22 Minutes. That following year he and his fellow This Hour Has 22 Minutes writers were nominated for a Gemini Award for Best Writing in a Comedy or Variety Program or Series and a Writers Guild of Canada Award for Variety Program. He went on to write for two Comedy Central shows, Important Things with Demetri Martin (2010) and Jon Benjamin Has a Van (2011) before gaining his own show with the station, Nathan for You, in 2013. Five years after Natan For You stopped production, his new HBO show The Rehearsal aired in 2022.
Online History
Social Media Pranking
Got 2 Grams for $40
Got 2 Grams for $40 refers to a Twitter prank launched by Fielder on April 24th, 2013, that involved encouraging others to text message their parents "got 2 grams for $40," and immediately follow up with a second text asking them to ignore it and tweet a screenshot of their response. The comedian later explained that he devised the idea with the help of Michael Koman, the co-creator of Nathan For You. Within two days, the tweet had been retweeted more than 4,100 times and favorited more than 2,000 times.

If You Think U Gave Someone an STD, Is It Illegal Not to Tell Them?
If You Think U Someone on STD, Is It Illegal Not to Tell Them? referees to a Twitter experiment launched by Fielder on June 6th, 2013. Fielder instructed his Twitter followers to text their parents asking them if it is illegal to not tell a sexual partner that they may have given them a sexually transmitted disease and specify that they were asking for a "friend." In less than 24 hours, this instructional tweet was retweeted nearly 1,900 times and favorited more than 900 times.

Instagram Troll
On June 1st, 2013 Fielder created an Instagram account.[3] The first photo he posted was a selfie featuring Fielder in sunglasses which reflected a computer screen with a pornographic image. Fielder's next three images featured similar subtle reflections of the same pornographic image, reflected in his sunglasses, a CD, and a knife.




On June 23rd, Fielder posted a picture of the e-mail he had gotten from Instagram telling him he had violated Instagram's community guidelines, which lead to one of his photos (an image in which the pornographic image was reflected in a rearview mirror) being removed. The same day several sites published articles on his trolling photos, including Splitsider[4] and UpRoxx.[5] The account has gained over 5,000 followers.

Television Shows
Nathan For You
On February 28th, 2013, the first episode of Nathan Fielder's show, Nathan For You, premiered on Comedy Central.[7] The show was a parody of a business consulting reality television show. Nathan, as the show's main character and its business consultant, attempted to help out real struggling businesses, who were often not sure if his strange, outlandish suggestions for their businesses were real or fake.[8] Nathan then executes the proposals he makes, often going to extreme lengths to guarantee that his premise succeeds.
Because the show is filmed months before it airs, some of Nathan's business improvements have made headlines before it was well known that they were part of the show, especially some where external marketing and buyer response were part of the conceit. Some of the more popular examples are below; more in-depth examination can be found in the subreddit devoted to the show.[12]
Petting Zoo Hero
In the second episode of the show, Fielder proposes to a petting zoo that a viral video may boost their popularity and earn them more visitors.[9] He constructs an elaborate set and directs a video where a small pig "saves" a goat from drowning – in reality, the pig was running across a plastic course set right underneath a water. An actor yells "goat in the water, goat in the water."
Posted by the user jebdogrpm on September 19th, 2012 (over six months before the episode featuring it aired), the video acquired over 9.4 million views as of November 3, 2015. A user, now deleted, posted a link to a Liveleak mirror of the video to the popular subreddit, /r/videos, where it earned 3,537 points (96% upvoted).[10] From the subreddit, the video was consequently picked up by a variety of local and national news broadcasts and publications, often as a "Cute video of the day." Months later, when the video's provenance was revealed during the show's promotional tour, Kelly McBride, the senior faculty for ethics, reporting and writing at the Poynter Institute, called the news media's willingness to display the video "embarrassing for journalists."[11]
Dumb Starbucks
Dumb Starbucks Coffee is the name of a coffee shop that Fielder opened in Los Feliz, California as a parody of the American global coffeehouse chain Starbucks. Upon its opening in February 2014, the store gained much notoriety online after photographs of the storefront began circulating on various social media sites.

Nathan Fielder's The Rehearsal is a 2022 comedy TV show on HBO created by Fielder roughly five years after the end of Nathan For You. It's about going to extraordinary lengths to "eliminate uncertainty" in people's decision-making. The series includes skits such as Fielder building a life-sized replica of a trivia bar to help a man experience every possible outcome in the exact setting where he needed to confess a lie. The show inspired many memes and discussions on social media after its release, with many deeming it "gonzo comedy."
It aired on July 15th, 2022, evident in Fielder tweeting,[13] "My new show The Rehearsal begins tonight on HBO. Enjoy," earning roughly 37,900 likes in 12 days. Over 800 quote retweets [13] were posted after the show's release, most of them positive affirmations.
Guess what? Here is the trailer for my new show The Rehearsal pic.twitter.com/sSza0tbWjv

— nathan fielder (@nathanfielder) July 6, 2022
Memes and reactions surfaced online after the show's release on July 15th, 2022. For instance, on July 15th, Twitter[14] user milobogardus joked about a promo photo that showed Fielder with a laptop strapped to his chest, earning over 780 likes in 12 days (shown below, left). On July 16th, 2022, Twitter[15] user listenupnerds joked about going on a first date at the fake "Alligator Lounge" featured the first episode of the show. The tweet received over 590 likes in 11 days (shown below, right).


Online Presence
As of July 2022, Fielder's Twitter account[1] has gained over 493,500 followers and his Facebook page[2] has gained over 15,000 followers.
Search Interest
External References