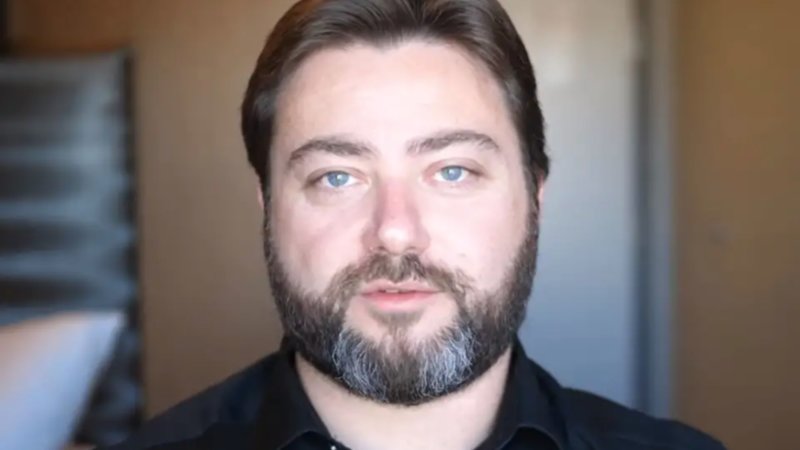 About
Sargon of Akkad (also known as Carl Benjamin) is a YouTube pundit best known for his videos in which he criticizes people he calls regressive lefts, SJWs, and radical feminists, especially Anita Sarkeesian, having risen to prominence online due to his involvement in the #GamerGate controversy.[1]
History
Sargon first created his YouTube channel on October 13th, 2010. 3 years later, he released his first video, which was on Anita Sarkeesian's Feminist Frequency video. As of 2017, the video has over 25,000 views.
Online Presence
In his videos, Sargon argues that the groups he criticizes are politically correct, abuse identity politics, fail to criticize Islam and use left-wing politics (such as feminism) to shield against criticism.[2] As of February 2017, he has over 125 million views on his main account and 10 million on his live stream account.
Currently, Sargon's most viewed video other then his introduction is his video about controversial feminist, Laci Green. The video, which has over 1,500,000 views, also has almost 50,000 likes and almost 20,000 dislikes.
This Week In Stupid
This Week In Stupid is Sargon's YouTube weekly series.
Suspension from Twitter
On January 27th, 2017, Sargon released a video titled "I Have Been Suspended From Twitter #FreeSargon", in which he explains he's been suspended from Twitter, in which he explains he's been banned from Twitter and is looking for reasons why.
A few days later, YouTuber hbomberguy released a video criticizing Sargon and supporting his suspension, explaining the reason for his ban was for tweeting interracial porn at members of the alt-right.
2 days after his suspension begun, his account was restored.
JonTron Livestream
On January 27th, the same day as his Twitter suspension, Sargon held a 5-hour live stream, which included popular YouTuber, JonTron. The video, in which they discuss such topics as abortion, oppression, racism, social justice, and Donald Trump, was a surprise to many in the YouTube community; as this was the first time JonTron had really released his political opinions since his content was mostly focused on gaming. The live stream gained over 400,000 views and 16,000 likes.
YouTube Suspension
On March 1st, 2018, Benjamin published a post on Facebook announcing that his Google account had been suspended, preventing him from accessing his YouTube accounts (shown below).

That day, the conservative news site Big League Politics[4] published an interview with Benjamin, in which he claimed he was being targeted because he was a "centrist classic liberal" (shown below).
"I think it's because extremists on the right pose no actual threat to the extremists on the left, whereas centrist classical liberal ideas really do. When it comes to the left's racial collectivism and animus against white people, a fair-minded individualist anti-racist mindset is infinitely more preferable."
Meanwhile, the conservative news site Breitbart[5] published an article about the suspension titled "The Purge: YouTube Mass-censors Conservatives, New Right, Classical Liberals."
Also on March 1st, posts about the story were submitted to /r/KotakuInAction,[6] /r/The_Donald[7] and /r/GamerGhazi.[8]
Campaign for Parliamentary Position
On April 12th, UK's Independent Party (UKIP) announced Benjamin as a lead candidate for the May European elections.[9] That same day, Benjamin uploaded, "My Campaign to become an MEP for South West England" to YouTube (shown below). The video gained over 194,700 views and 28,000 likes in three days.
In the video, he advises viewers to join the Discord server "Athens." On April 15th, BuzzFeed News[10] reported that the chat channels were "rife with white supremacism, anti-Semitism, support for the Christchurch mosque terrorist, and discussions about murdering members of the European Parliament."
Twitter Suspension
On April 25th, 2019, BuzzFeed reporter Mark Di Stefano tweeted a video about Benjamin by BuzzFeed UK, noting that show him "repeatedly using racial slurs in YouTube videos" (shown below).
Here's the BuzzFeed News video showing UKIP's star candidate Carl Benjamin – known as Sargon of Akkad – repeatedly using racial slurs in YouTube videos: pic.twitter.com/2zGNhKp5qB

— Mark Di Stefano 🤙🏻 (@MarkDiStef) April 25, 2019
On April 26th, Benjamin's @CarlUKIP Twitter account was suspended. That day, Twitter user Nick Monroe tweeted about the suspension in a thread about the removal of "Tommy Robinson's": campaign account (shown below).
UPDATE: carlukip</a> Carl Benjamin&#39;s CAMPAIGN account is ALSO SUSPENDED<br><br>had over 10,000 followers<br><br>was well established for quite a while now! <a href="https://t.co/du2gAtucf8">pic.twitter.com/du2gAtucf8</a></p>&mdash; Nick Monroe (nickmon1112) April 26, 2019
Milkshaking Incidents
On May 12th, 2019, Twitter user @JoshAdamsLabour[2] tweeted photos of Carl Benjamin after he had been milkshaked (shown below).

Search Interest
References