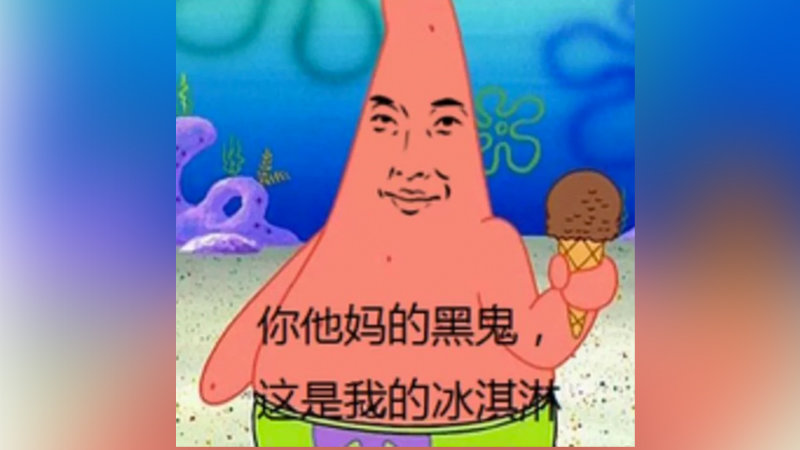 About
Sponge Man Ice Cone refers to an image macro series featuring an edited image of the SpongeBob SquarePants character Patrick Star with a man's face replacing Patrick's and Chinese characters on his stomach.
Origin
On December 12th, 2014, an anonymous 4chan [1] user posted the image in the /ck/ board (shown below).

Spread
The following year, Imgur [2] user ilovenapkins420 shared the image with the caption, "AAAAAAAAAAAAAAA." The post recieved more than 4,400 views in less than six years (shown below, left).
On January 18th, 2016, Redditor [3] Virisenox_ shared the meme in the /r/translator subreddit. Another user translated the text to: "You fucking n***er, this is my ice cream."
On February 8th, 2019, YouTuber CallMeCarson featured the image in the video "The Most Cursed Images 3." During the video, fellow YouTuber cscoop translates the writing to "Sponge Man Ice Cone." In less than two years, the video received more than 9.1 million views (shown below, right).

Later that year, on May 3rd, Twitter [4] user @lavendersheeps tweeted a custom-built level in Super Smash Bros: Ultimate, which depicts the image of Patrick (shown below).

Various Examples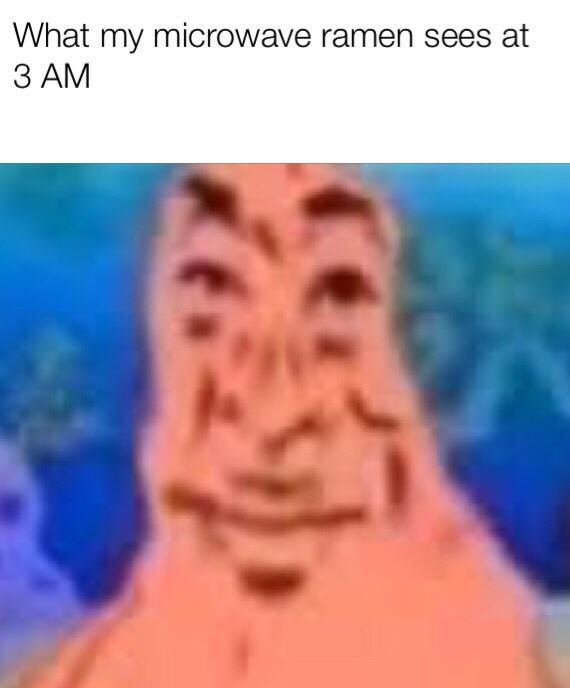 Search Interest
External References
Recent Videos
There are no videos currently available.