This submission is currently being researched & evaluated!
You can help confirm this entry by contributing facts, media, and other evidence of notability and mutation.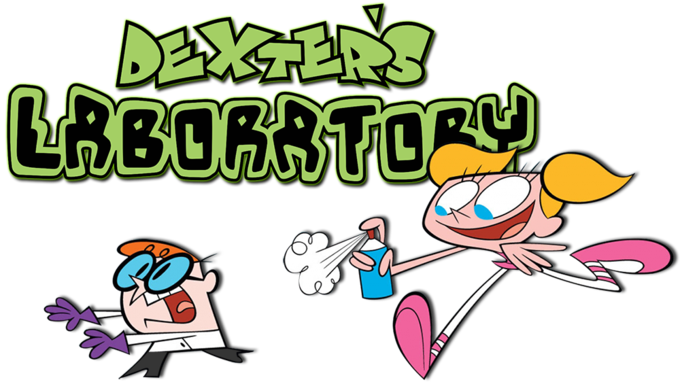 About
Dexter's Laboratory is an American comic science fiction animated television series created by Genndy Tartakovsky for Cartoon Network, and the first of the network's Cartoon Cartoons.
History
Dexter's Laboratory was inspired by one of Genndy Tartakovsky's drawings of a ballerina. After drawing Dee Dee's tall, thin shape, he decided to pair her with a short and blocky opposite, Dexter, inspired by Tartakovsky's older brother Alex. After enrolling at the California Institute of the Arts in 1990 to study animation, Tartakovsky wrote, directed, animated, and produced two short films that would become the basis for the series.
Reception
One of Cartoon Network president Betty Cohen's favorite animated shows was Dexter's Laboratory. Rapper Coolio has also said that he is a fan of the show and was happy to do a song for the show's soundtrack at Cartoon Network's request, stating, "I watch a lot of cartoons because I have kids. I actually watch more cartoons than movies. In a 2012 top 10 list by Entertainment Weekly, Dexter's Laboratory was ranked as the fourth best Cartoon Network show. In 2009 Dexter's Laboratory was named the 72nd best animated series by IGN, with editors remarking, "While aimed at and immediately accessible to children, Dexter's Laboratory was part of a new generation of animated series that played on two levels, simultaneously fun for both kids and adults.
Fandom
[reassuring]
Related Memes
I Have Failed You
I Have Failed You is an exploitable meme that depicts a scene from the Cartoon Network animated TV series Dexter's Laboratory in which the eponymous character looks up to a poster of Albert Einstein in his locker and says "I have failed you". Using image editing software, the picture is usually changed to show a character or person who is held in high regard by some groups.

Dexter's Rude Removal
Dexter's Rude Removal is an unaired episode from the animated television series Dexter's Laboratory, which remained shrouded in mystery until it was released online by the television network Adult Swim via YouTube in January of 2013.
Feed Me
Feed Me! is a scene from the Dexter's Laboratory episode "You Vegetabelieve It!", when Dexter's Dad is buried in the ground and says "Feed Me".
Search Interest