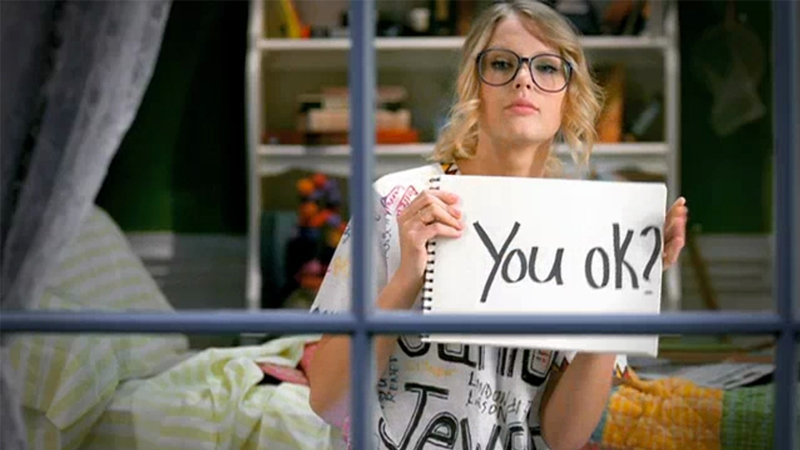 This submission is currently being researched & evaluated!
You can help confirm this entry by contributing facts, media, and other evidence of notability and mutation.
About
Taylor Swift "You Ok?" is an image macro series featuring a shot from the music video for the Taylor Swift song "You Belong With Me" in which Swift holds up a sign that reads "you ok?" Image edits and jokes that feature people responding to the sign grew in popularity following the release of the video.
Origin
On June 16th, 2009, Swift released the music video for "You Belong With Me" on YouTube. Within 11 years, the video received more than 1 billion views (shown below).
Within a year of the video's premiere, people began posting memes that feature Swift holding the sign. On March 7th, 2010, an anonymous user on 9GAG [1] posted the earliest known version in which the sign reads "Poop on me!" The post received more than 160 points in about 10 years (shown below).

Spread
Throughout the year, others shared variations on the meme. For example, on September 23rd, 2010, Know Your Meme [2] posted a GIF of the scene to feature various memes (shown below, left).
Over the next decade, the image made its way into various types of memes. On January 22nd, 2013, Demotivaciones[3] user pirananegrayroja posted a demotivational poster featuring the image (shown below, center).
Later that year, on September 14th, Tumblr [4] user feraligatr posted a variation that features Swift holding a sign that reads, "whats ur wifi password lol." The post received more than 225,000 notes in less than seven years (shown below, right).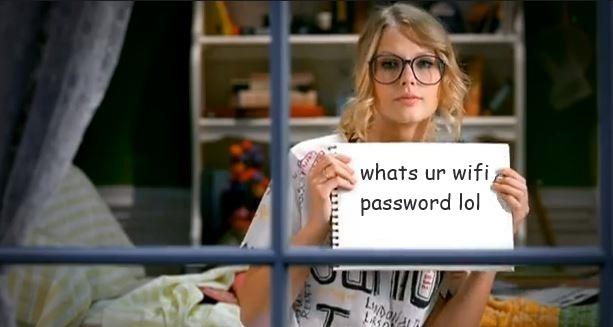 The meme continued into the following decade. On March 20th, 2020, Twitter [5] user @MikeJMorales tweeted a variation in which a man responds to the "You ok?" sign with a sign that reads "no bitch I wanna see my fucking friends." The post received more than 495,000 likes and 257,000 retweets in less than two weeks (shown below).

Various Examples






Templates


Search Interest
External References
Recent Videos
There are no videos currently available.