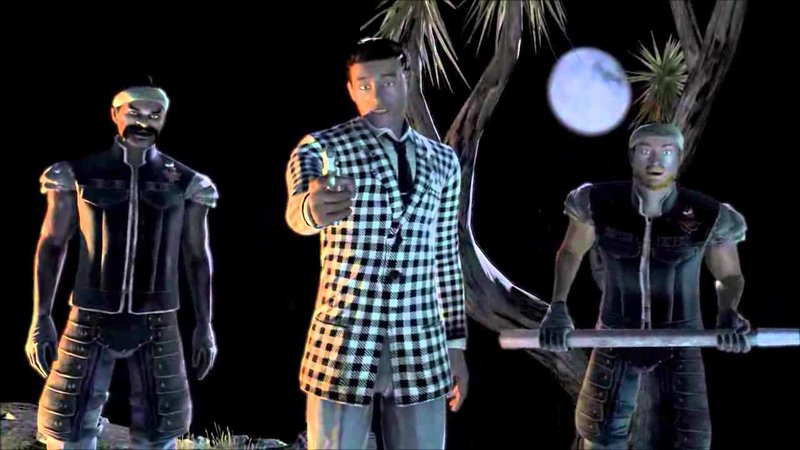 The Game Was Rigged From the Start
About
"The Game Was Rigged From the Start" is a memorable quote from the 2010 role-playing game Fallout: New Vegas. Online, the expression is often used to caption images of various people and characters brandishing pistols.
Origin
On October 19th, 2010, the game Fallout: New Vegas was released, which opens with a cutscene showing the mobster Benny standing over the player while saying "the truth is, the game was rigged from the start" before shooting a pistol at the camera (shown below).
Spread
On January 31st, 2018, a Connect Four photoshop featuring the catchphrase was posted to the Fallout Radposting™ Facebook[3] page (shown below, left). On February 17th, YouTuber Your Brain uploaded a remix of the Fallout New Vegas scene (shown below, right).

On June 19th, Redditor Scamper364 submitted a post asking if anyone else said the line "The truth is, the game was rigged from the start" when killing Benny in Fallout: New Vegas. Within two months, the post garnered more than 880 points (92% upvoted) and 100 comments on /r/Fallout.[1] On August 3rd, Redditor FrequentlyGamma submitted a photoshopped picture of Alex Jones pointing a pistol with the caption "Truth is, the frogs were gay from the start" to /r/boottoobig[2] (shown below). Within one month, the post received over 44,000 points (90% uploaded) and 320 comments.

Various Examples






Search Interest
External References