Whoops! Can't Show That in a Christian Manga!

About
Whoops! Can't show that in a Christian manga! is a gag censorship meme used for shitposting purposes on discussion sites and image boards such as 4chan. The meme is often used in order to get away with the posting of Rule 34 artwork or hentai on theoretically safe-for-work boards.
Origin
The original image comes from the OEL (Original English-Language) manga Serenity, described by TV Tropes as "chronicling Serenity's ensuing dilemmas as she tries to find peace and meaning in her life through Christianity" following her transfer to a new school.[1]


Original panel from Serenity, from which the meme mutated.
A Reddit user on r/OutOfTheLoop explained that the series is "considered by both Christians and atheists to be pretty shitty. It became a meme thanks to 4chan and Tumblr which started photoshopping the panel into hentai."[2]
Spread
The earliest results on archives of 4chan's anime and manga board, /a/, point to the meme surfacing in usage around February 2008.[3] DesuArchive also shows results from /co/ (comics and cartoons) stretching back to 2012.[4]
The meme also spread to 4chan's Pokémon board /vp/ from as early as 2014.[5]
Other edits have hit various humour & meme sites such as OnSizzle and iFunny, although they often have irrelevant or troll tags and can be hard to pin down. Examples may be seen in the image gallery.
Various Examples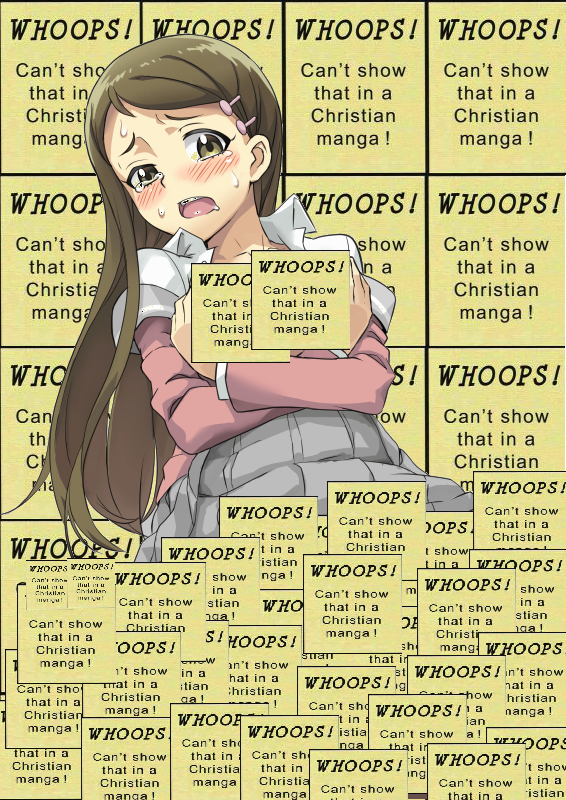 Search Interest
References