This submission is currently being researched & evaluated!
You can help confirm this entry by contributing facts, media, and other evidence of notability and mutation.
About
Wizardposting refers to a genre of memes that add text and captions to wizard fantasy art, predominantly from American illustrator and artist David B Mattingly. The memes stem from precursor trends like Pondering My Orb that likened wizardry and wizard visuals to being cool, badass and Pics That Go Hard. Starting in mid-2022, many wizard photo slideshows were posted to TikTok that related the fantasy wizards to "smoking za" or being (for the slideshow's creator), "the typa shi I been on." Going into early 2023, Wizardposting became commonplace across platforms like Instagram and iFunny that predominantly used Whisper text and captions. The cool perception of wizards online was also fostered by the Shadow Wizard Money Gang TikTok sound.
History
In October 2021, the Pondering My Orb trend started on Twitter with the original tweet sent by Twitter[1] user @thatsgoodweb on October 15th, 2021 (shown below). The wizard pictured in the meme was originally drawn by English historical and fantasy illustrator Angus Mcbride and featured on the cover of Middle-Earth Quest: A Spy In Isengard.[2]

Going into 2022, interest in fantasy wizard art started to trend in memes and on social media. For instance, on May 26th, 2022, Twitter[3] user @70sscifi tweeted two artworks by American fantasy illustrator David B Mattingly (the same artist as the Animorphs covers) that it called, "Late-night gas station run, before and after," earning roughly 3,600 likes in 11 months (shown below, left). The real titles of the illustrations are called "The Subway Wizard" and "The Wizard In The Kitchen."[4] Similar posts referencing the two illustrations were uploaded to Tumblr[5] prior to 2022 as well as in May 2022, such as a memetic post made by Tumblr[6] user wizardpostsdotorg on May 8th, 2022, that gained roughly 5,400 notes in 11 months (shown below, right).


On September 25th, 2022, TikToker[7] @mimofrl posted a photo slideshow to the app that used many fantasy wizard illustrations made by Mattingly and others. The first image in the slideshow had Algospeak text reading, "the typa $hit i been on." Over the course of seven months, the slideshow received roughly 303,800 plays and 54,600 likes.
Due to the virality of the slideshow, others started using the TikTok[8] sound which became a slideshow trend that extended beyond just wizard photos. However, the earliest iterations were wizard-related, including a slideshow posted by TikToker[9] @armando.1101 on September 30th, 2022, that was about going to the gym with a friend, receiving roughly 424,700 plays and 59,900 likes in seven months (photos shown below). Other slideshows were posted about "smoking za"[10] and using other Zoomer slang terms like On God or Rizz, among others.






In late October 2022, Instagram[11] user @arcane_scribe started to go viral for thier wizard memes that predominantly used text from Whisper. For instance, on October 31st, 2022, Instagram[12] user @arcane_scribe posted a meme that referenced the Haters Will See You X and Be Like Y meme, gaining over 930 likes in six months (shown below, left). The meme was soon reposted by Instagram[13] user @crazylipzig, who gained roughly 127,300 likes in the same timeframe. On November 4th, 2022, Instagram[14] user @arcane_scribe posted a meme reading, "how it feels to open the Notes app," gaining roughly 1,400 likes in five months (shown below, right).


Starting in December 2022, the Shadow Wizard Money Gang meme started to trend on TikTok, being the introduction of the Joeyy and DJ Smokey song "Gout."[15]
Related Memes
Dumbledore-posting refers to posts, greentexts and copypastas that parody Dumbledore's character from the fantasy book series Harry Potter by author J. K. Rowling. Common themes in Dumbledore -posting style parodies include how all Slytherins are depicted as evil, Dumbledore's favoritism towards Gryffindor, and author J. K. Rowling's in-book treatment of minorities and her real-life opinions on transgender rights. Common phrases include "he said calmly", as well as "Well done ______, well done. HOWEVER".

Various Examples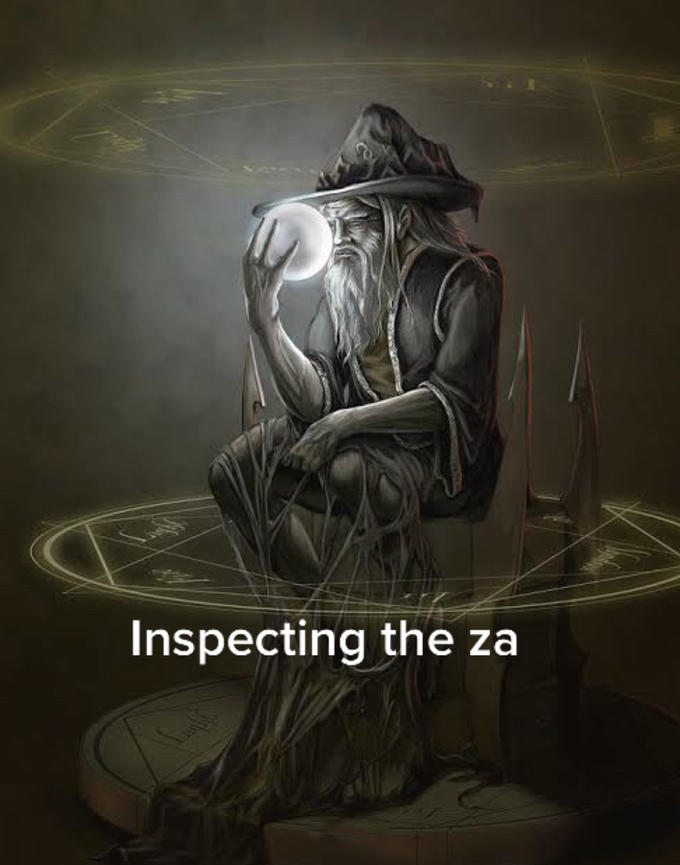 Search Interest
External References
Recent Videos
There are no videos currently available.