X When When They're Bored
This submission is currently being researched & evaluated!
You can help confirm this entry by contributing facts, media, and other evidence of notability and mutation.
About
X When When They're Bored refers to an exploitable image macro and phrasal template of a downward-facing manga or anime girl with her head in a pillow. The original meme, posted on Instagram in August 2021, uses the classic top and bottom caption Impact font format, although further iterations of the exploitable went on to alter the original text to insert new words and new fonts. While the format started in August 2021, the original drawing used in the meme was made in March 2016.
Origin
On March 17th, 2016, artist Ryou Nakajima (中島諒, @_dekaoka) uploaded an illustration titled "A girl getting shy as she wears no makeup in the morning." (寝起きすっぴん恥ずかしガール) to Twitter (Shown below).[1] It's unclear how many favs and retweets the tweet had gotten as the artist deleted his account in June 2019, according to 5channel.[5] The image is not from a specific manga and is instead just a one-off drawing made by the artist.

On August 21st, 2021, Instagram[2] user @hollowcloth used the image to make the first-known meme with Impact font (shown below), beginning the trend. The post received roughly 1,800 likes over the course of one week.

Spread
On August 16th, 2021, Twitter[3] user @prettier_jesus posted the first exploited image of the original Instagram meme (shown below), replacing the word "girls" with "boys." The tweet received roughly 15,000 likes and 1,500 retweets in roughly three weeks.

The meme received multiple re-edits across Twitter, Instagram and Reddit going into September 2021. Re-edits made replaced the first word of the meme with other words like Drainers, for example, posted by @3stardg on Instagram[4] (shown below).

Various Examples




Template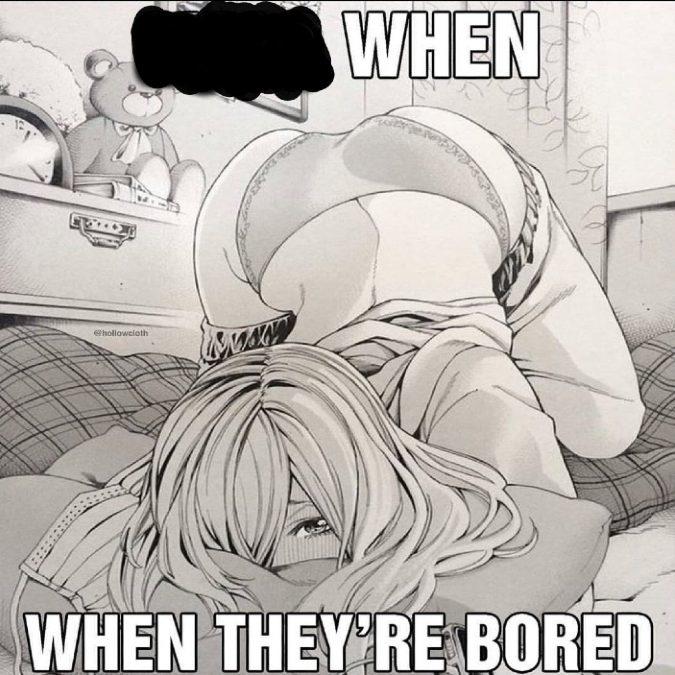 Search Interest
Unavailable.
External References
Recent Videos
There are no videos currently available.