You're Crying From X / George Costanza Crying
This submission is currently being researched & evaluated!
You can help confirm this entry by contributing facts, media, and other evidence of notability and mutation.
About
You're Crying From X or George Costanza Crying refers to a series of exploitable image macros based on a scene from Seinfeld where Jerry walks in on George crying to Home Alone. The meme was originally posted in 2017 and spread to sites including Tumblr over the following years, with the phrase "you're crying from X" becoming a phrasal template with "X" presenting a movie, TV show or other subject.
Origin
On March 18th, 1993, Season 4 Episode 20 of Seinfeld, titled "The Junior Mint," aired on TV. In one scene, Jerry walks into the apartment to find George crying while watching Home Alone. Jerry says, "You're crying from Home Alone?" and George responds, "The old man got to me." The scene was converted into an image macro and posted by Tumblr[1] user seinfeld-daily on December 29th, 2016, garnering over 9,000 notes in seven years (shown below, left). The earlies known meme to use the image was posted to BingeClock[2] on October 11th, 2017, changing "Home Alone" to Interstellar and George's line to "The old Murph got to me" (shown below, right).


Spread
The meme spread over the following years as people created new variations of it. On September 7th, 2019, Tumblr[9] user james-flint posted a version of the meme referring to the movie IT, garnering over 21,00 notes in four years (shown below, left).
On November 16th, Tumblr[8] user friendsorlovers posted a version about The Mandalorian that gained over 1,100 notes in four years (shown below, right). On December 9th, Facebook[3] page Wedge Antilles posted a version of the meme referencing Star Wars, garnering over 650 reactions in just over three years. On March 14th, 2021, Instagram[4] user bong_bong_the_bongest posted a version from a now-deleted Redditor about Evangelion, garnering over 5,900 likes in two years.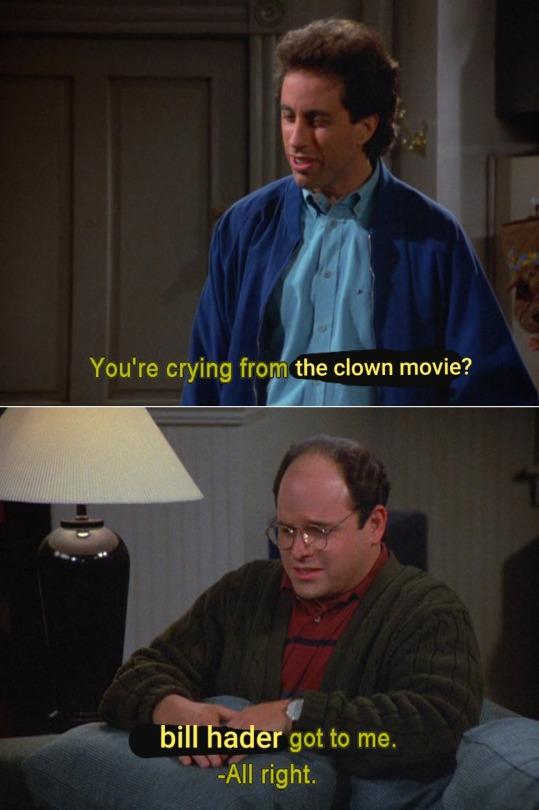 On April 16th, Tumblr[5] user sartres-angs posted a version about crying to animal videos, garnering over 188,000 notes in two years. It was reposted by Instagram[6] user _kingorange on August 1st, garnering over 10,000 likes in two years (shown below).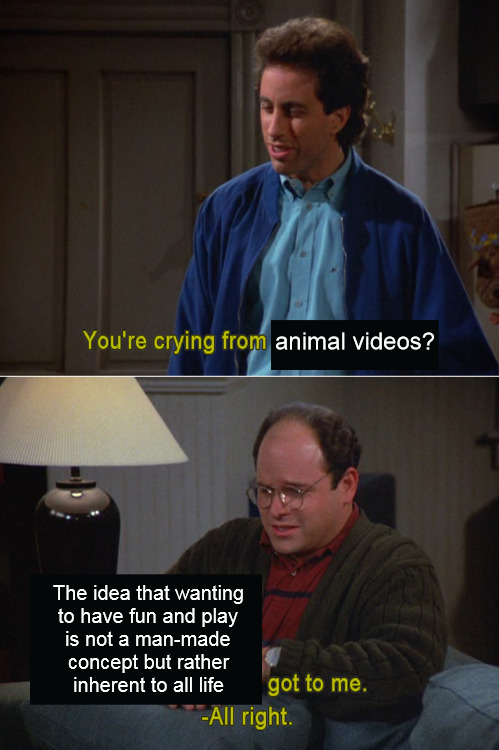 On August 11th, 2022, Tumblr[9] user lilowoof posted a version of the meme about crying thinking about your friends, garnering over 44,100 notes in eight months (shown below). On March 18th, 2023, Facebook[7] user Steph Tapia reposted the meme, garnering over 5,500 shares and 940 reactions in a month.

Various Examples






Search Interest
Unavailable.
External References
Recent Videos
There are no videos currently available.