PROTIP: Press 'i' to view the image gallery, 'v' to view the video gallery, or 'r' to view a random entry.
This submission is currently being researched & evaluated!
You can help confirm this entry by contributing facts, media, and other evidence of notability and mutation.
Work in progress. Feel free to request editorship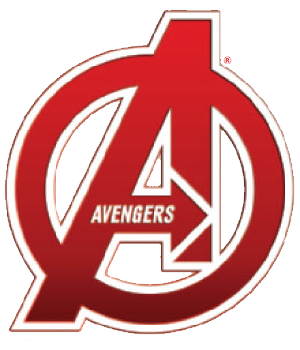 About
The Avengers is a fictional team of super heroes created by Stan Lee and Jack Kirby, and published by Marvel Comics since 1963 featuing a number of super heroes of the same company as a team to "fight the foes no single super hero could withstand". The original line-up of the team consisted of Iron Man, Hulk, Thor, Ant-Man and Wasp and was formed in the first issue of the series, in order to battle Thor's half-brother Loki. Other classic members of the team are Captain America, Black Widow, Hawkeye, Black Panther and Vision.


The complete and current roster of the team, art by Dustin Weaver for the covers of The Avengers (Vol. 5) #1 to #3
Media
The comic industry is not the only place where the Avengers make presence, this team has been featured over the years in different animated series, one of them being the fan-favorite "The Avengers: Earth's Mightiest Heroes"; animated features, in the animated movie "Ultimate Avengers" and its sequel; games, such as the recently released "The Avengers: Battle for Earth" and the Facebook game "Marvel: Avengers Alliance" wich has been nominated for "Best Social Game" in Spike TV Video Game Awards, and more recently in the world-wide famous live-action movie "Marvel's The Avengers".
Live-action movie
A movie based on this team, called "Marvel's The Avengers", granted them an impressive rise of popularity. The movie was produced by Marvel Studios and released in 2012, distributed by Walt Disney Pictures, directed by Joss Whedon and starred by Robert Downey, Jr., Chris Evans, Mark Ruffalo, Chris Hemsworth, Scarlett Johansson, Jeremy Renner, Tom Hiddleston, Clark Gregg, Cobie Smulders, Stellan Skarsgård and Samuel L. Jackson.
From left to right: Black Widow, Thor, Captain America, Hawkeye, Iron Man, Hulk… but you've must know that already, right?

In the movie, Nick Fury (Jackson), director of the peacekeeping organization S.H.I.E.L.D., recruits Iron Man (Downey, Jr.), Captain America (Chris Evans), the Hulk (Mark Ruffalo) and Thor (Chris Hemsworth) along S.H.I.E.L.D. agents Black Widow (Scarlett Johansson) and Hawkeye (Jeremy Renner) to stop Loki (Hiddleston) from his plans to conquer Earth. The movie was premiered on April 11, 2012, at the El Capitan Theatre in Hollywood, California.
Reception
The film received positive reviews from most film critics, because of its accurancy to the comic books, story, dialogue and humor, and set or tied numerous box office records, including the biggest opening weekend in North America and the fastest film to gross $1 billion worldwide. With a worldwide total gross of over $1.46 billion, The Avengers ranks as the third highest-grossing film of all time behind James Cameron's Avatar and Titanic[1]. The film is scheduled to be released on Blu-ray Disc and DVD on September 25, 2012. A sequel to be written and directed by Whedon is scheduled for release on May 1, 2015.[2]
According to the review aggregator website Rotten Tomatoes reported a 92% approval rating with an average rating of 8/10, based on an aggregation of 279 reviews. It offers the consensus: "With a script that never forgets its heroes' humanity and no shortage of superpowered set pieces, The Avengers lives up to its hype--and raises the bar for Marvel at the movies."[3]
Online Presence
Thanks to its wide fandom, which increased thanks to the movie, the Avengers were constantly referenced in different websites such as Memebase[4][5], 9gag[6] and others[7], usually creating mash-ups of the versions of the characters from the movie with other popular memes and fictional figures such as Angry Birds and Pokémon, or parodying many lines and dialogues from the movie and different concepts used on it through captions or fan arts.
Notable Examples
Used as topic to create different memes:


Fan arts and parodies using characters and concepts from the movie: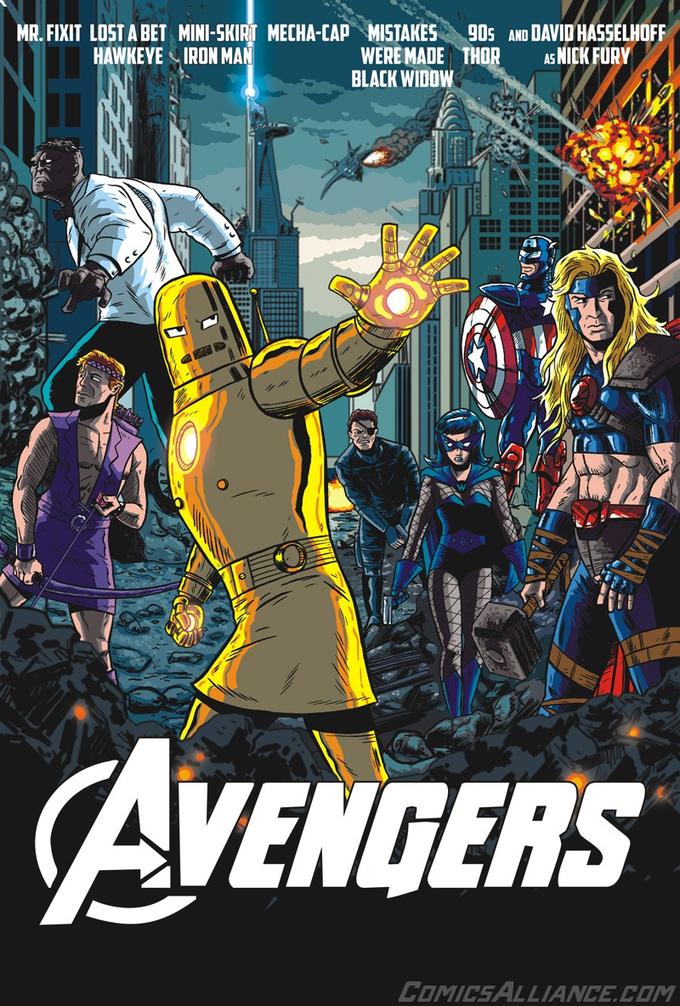 Fandom
Thanks to the movie, the Marvel Comics' characters generated a large following of both children and adults, men and women, because of the movies' intelligent humor, memorable moments and characters. Two of the movies most memorable characters were Agent Phil Coulson of S.H.I.E.L.D. and the antagonist, present in the previous movie Thor, Loki.
The movie's official Facebook page has more than 4.980.000 fans[8][9], and a fanpage dedicated to Tony Stark has more than 210.000 followers[8][10], a fanpage dedicated to Loki has more than 80.000 fans[8][11], and a fanpage dedicated to Agent Phil Coulson has more than 2.000 fans[8][12], to give a few examples. A Facebook fanpage called "Avengers Fangirls Assemble" has more than 1.800 fans[8].
Other online presence can be seen thanks to an active Tumblr tag[13][14], Twitter hashtag[15][16] and more than 130,000 pieces of fan art on deviantArt[17][18].
External References
[1]http://boxofficemojo.com/movies/?id=avengers11.htm
[2]http://marvel.com/news/story/19240/marvels_the_avengers_sequel_coming_may_1_2015
[3]http://www.rottentomatoes.com/m/marvels_the_avengers/
[4]http://memebase.cheezburger.com/superheroes/tag/Avengers
[5]http://memebase.cheezburger.com/tag/Avengers
[6]http://9gag.com/search?query=avengers
[7]http://gingerhaze.tumblr.com/tagged/comics
[8]To date December 2, 2012.
[9]http://www.facebook.com/avengers
[10]http://www.facebook.com/pages/Tony-Stark/26403353790
[11]http://www.facebook.com/marvel.loki
[12]http://www.facebook.com/pages/Agent-Phil-Coulson/220359741309698
[13]http://www.tumblr.com/tagged/avengers
[14]http://www.tumblr.com/tagged/loki
[15]https://twitter.com/search/realtime?q=%23avengers
fn16
[17]http://browse.deviantart.com/?qh=&section=&q=Avengers
Facebook Comments