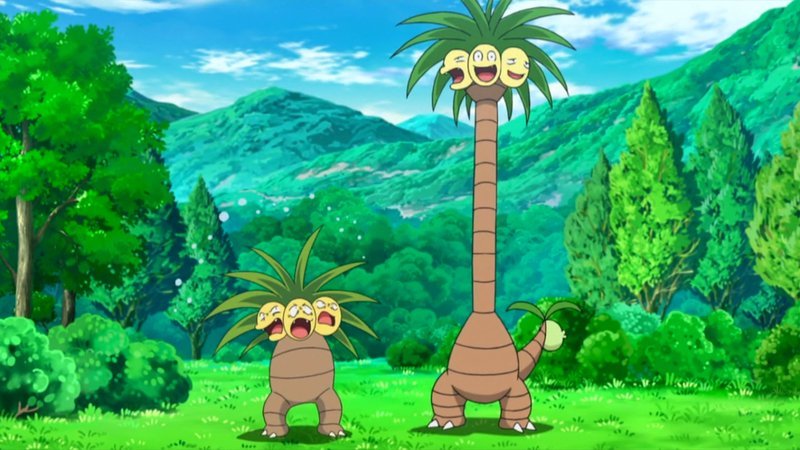 About
Alolan Exeggutor is a Grass-Dragon type Pokémon and an alternative form of the Pokémon Exeggutor that will be featured in Nintendo's upcoming generation of the video games, Pokémon: Sun and Moon. Upon its reveal, Alola Exeggutor's long neck inspired several parodies and photo edits.
Origin
On August 1st, 2016, the Official Pokémon Channel[5] uploaded a video showcasing some of Pokémon: Sun and Moon's new Pokémon, one of which was the Alolan form of Exeggutor.


Spread
Following the release of the video, the hashtag "ナッシー" (Japanese for Exeggutor) reached 329,000 Tweets and "exeggutor" became a trending topic, with both searches leading to several edits mocking the large neck of the Pokémon.[1][2] The same day, Twitter user @sameanko uploaded a fanart image featuring elongated versions of other Pokémon, in less than a day it garnered over 12,000 retweets and 8,000 likes (Shown, below).[3] On 4chan's Pokémon board /vp/, a thread containing several edits was submitted.[4] The subreddit /r/exeggutormemes[6] launched and began posting image macros of Alola Exeggutor. It gained 136 subscribers in less than 24 hours.

Various Examples





Search Interest
External References