About
Born to X, Forced to Y refers to a snowclone that is often used in the design of various clothing, with the phrase stating that a person is born to engage in a task he is interested in, such as fishing or gaming, but is dragged down by routine such as work or going to school. The snowclone has been a popular subject of parodies, most notably with Born to Shit, Forced to Wipe catchphrase.
Origin
The snowclone "Born to X, Forced to Y" was originally used on various clothing, serving to convey a person's interest in a certain activity such as fishing or gaming (examples shown below).


On December 30th, 2018, Facebook[1] page Dungeon Synth Memes posted the earliest meme which parodied the snowclone, an image of a horned skull captioned "Born 2 Shit, Forced 2 Wipe." The post received over 830 reactions and 870 shares in two years (shown below).

Spread
Starting in early February 2019, the image received viral spread online, with multiple reposts on iFunny,[2][3] Instagram,[4] Facebook[5] and other websites. For example, a February 19th, 2019, repost by iFunny[6] user Spoon received over 530 smiles in one year.
Approximately on February 19th, 2019,[7][8] an unknown user posted an ironic THE_PACK-styled meme based on a popular artwork of a skeleton pointing a gun (shown below). Starting in late February 2019, the image received viral spread online, with multiple viral reposts on Facebook,[9] Instagram[10] and other sites.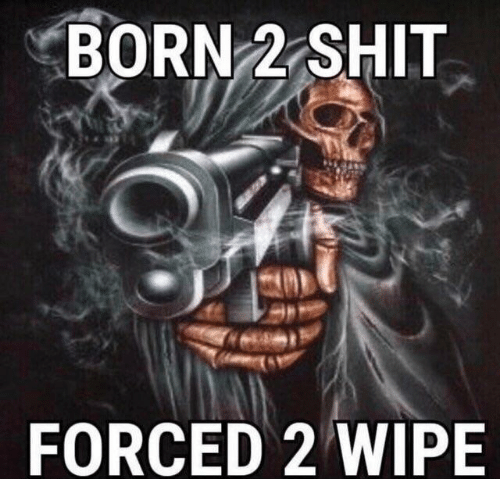 The viral spread of the first two memes prompted further use of the snowclone in ironic memes. On March 21st, 2019, Redditor[11] 0BigSteve0 posted a copypasta based on the meme, with the post gaining 870 upvotes in /r/copypasta in one year. On August 1st, 2019, Redditor Lime_on_Pizza posted a meme of Thanos wearing a "Born to play Fortnite, forced to go to school" t-shirt that received over 210 upvotes in /r/okbuddyretard in one year (shown below, left). A meme posted by an unknown Redditor on August 28th that year received over 5,000 upvotes in the subreddit prior to being removed (shown below, right).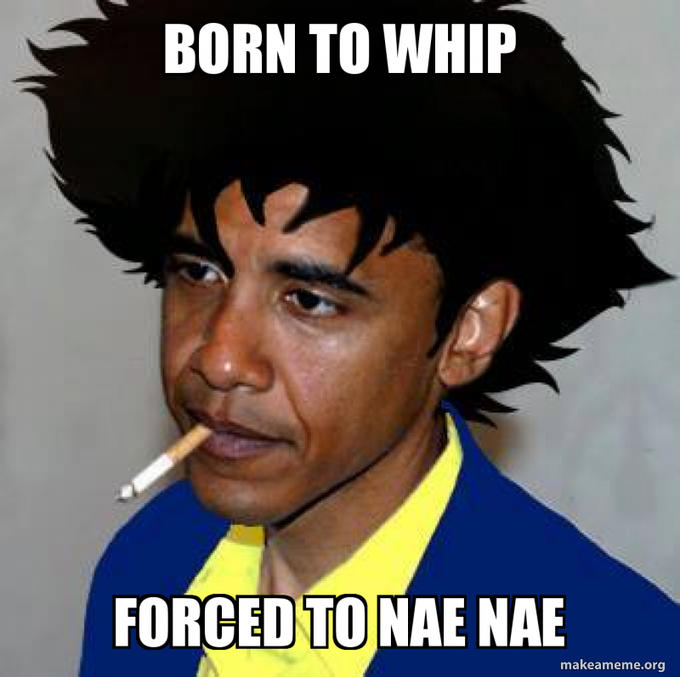 The format maintained moderate popularity online in 2019 and 2020, with multiple ironic variations of the snowclone being created.
Various Examples






Search Interest
External References