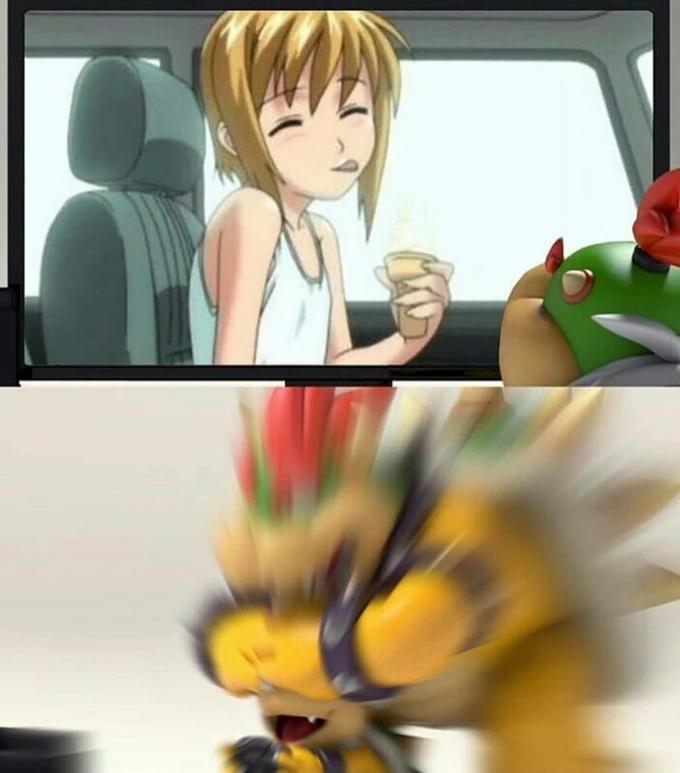 About
Bowser Block is an exploitable meme in which Bowser Jr, from the Super Mario Bros. series, is depicted looking at child-inappropriate content until the main antagonist of the series, Bowser, covers Bowser Jr.'s eyes. The first panel is the exploitable panel where Bowser Jr. is supposed to be playing video games on the Nintendo Switch console, while the second panel depicts Bowser blocking his view.
Origin
During the January 12th, 2017 Switch Official Reveal / Announcement, Nintendo included a video advertising the parental controls of the Nintendo Switch starring Bowser and Bowser Jr. The video was uploaded to Nintendo's website and later uploaded to their YouTube page.
This video shows the Nintendo Switch Parental control features, being used by Bowser and his son, Bowser Jr, with a female narrator. (In the original Japanese version, the narrator is male.)
The video immediately became popular due to the way it depicts Bowser, a well known villain, as a responsible father. It gained over 2 million views and 60k likes in the span of three days, and appeared on the YouTube trending bar.
Spread
On January 13th, an anonymous user on 4chan's /v/ board[1] made a post with a screenshot of the video, titled "What is bowswer shielding Bowser Jr's eyes from?" Two days later, another anonymous user posted an exploitable comic[2] using a black screen and the image of Bowser motion blurred (shown below).

This led to the creation of dozens of comics in the template. The following day, a third anonymous user posted a thread[3] inviting others to post their Bowser Parental Controls comics.
Various Examples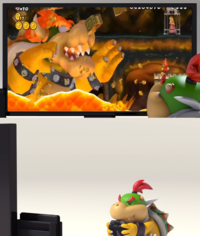 External References