About
Dog Smothering Owner is an exploitable image macro series depicting a dog overhearing his owner's phone call to which he reacts by smothering him with a pillow at night as he sleeps. It's typically used as an object labeling macro with the first three panels of the comic consisting of dialogue that ultimately results in the dog being forced to kill its owner due to the despicable nature of his master's phone conversation. Though it's mostly used in traditional meme format, it's sometimes used as an anti-meme intended to be ironic.
Origin
On December 31st, 2019, Zach, who drew and created this comic, uploaded the original version to his website Extra Fabulous Comics[1]. In this original version (shown below) the dog can be seen listening to his owner's conversation about getting a vasectomy, but upon learning that this procedure can be performed without the loss of his balls, he decides to kill him out of spite for neutering him.

The comic was then uploaded to both the Facebook[2] and Twitter[3] account for Extra Fabulous Comics, where it spread further online. The Facebook post was liked over 14,000 times and shared another 7,300 times. On Twitter, it received 771 retweets and over 5,000 likes.
Spread
After the original version appeared on multiple social media platforms, it continued to spread as users shared it to their pages. Eventually, the comic became a meme format after various users began adding their own dialogue to the word bubbles coming from the owner depicted in the comic.
On December 31st, 2019, shortly after the comic was published, it also appeared on Reddit's r/funny[4] sub (uploaded by the original creator) where it received over 131,000 upvotes and numerous Reddit awards. The comic was then turned into a blank template for the first time by Redditor[5] Seedlingg that same day and posted to the r/MemeEconomy sub, allowing others to create unique variations.
One such example was uploaded to Imgur[6] by user Immune2Iocaine on February 1st, 2020. This version (seen below) features the owner discussing the common debate of driving slowly in the left hand lane and not understanding its purpose as a passing lane. The meme garnered 3,035 points and over 118,000 views.

On Reddit, many additional versions of the meme were created by users and uploaded in February 2020 across a wide array of subreddits. On February 17th, 2020, Redditor[7] gofundmemetoday posted a variant to the r/HistoryMemes sub where it was upvoted nearly 36,000 times.
Another example comes from Redditor[8] antoniosravioliparty on February 18th, 2020, posted to the anti-meme sub r/bonehurtingjuice. This meme (shown below) uses the format in an ironic sense where the dog covers his owner's face with the pillow to help him sleep, rather than smother him. The post received over 25,000 upvotes and 130 comments.

Various Examples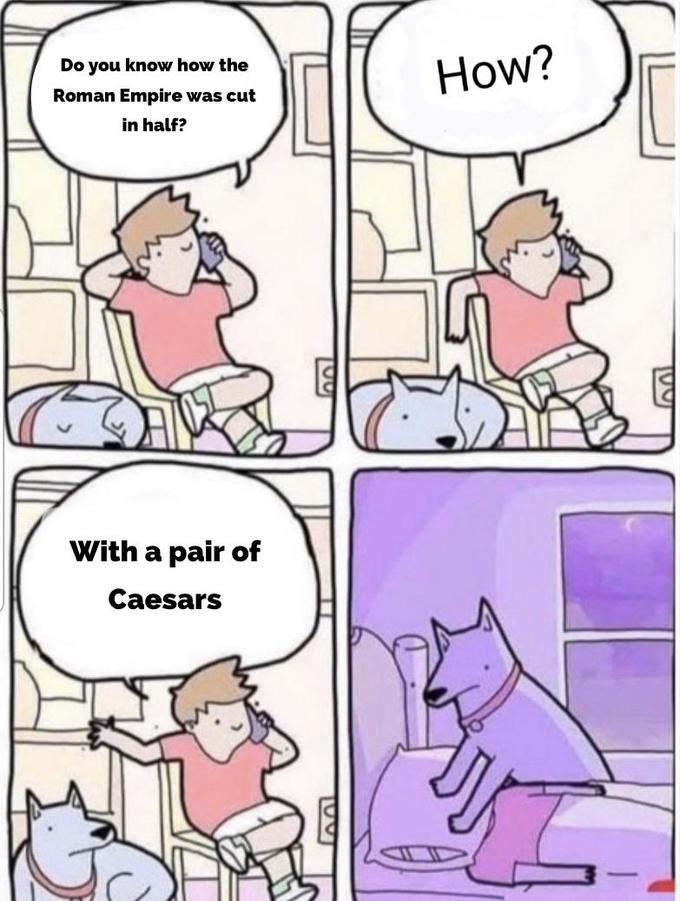 Template

Search Interest
Unavailable.
External References
Recent Videos
There are no videos currently available.