About
Espurr's Stare[10] is a meme based upon the Pokemon of Espurr, a Psychic-type Pokémon introduced in the 2013 Nintendo 3DS role-playing video games Pokémon X and Pokémon Y. Upon the titles' release in October 2013, the character quickly developed a fan following online for its vacant stare and aloofness. Its popularity is reminiscent to that of Snivy, a starter Pokémon introduced in Black and White, that earned the fan name "Smugleaf" for its seemingly conceited facial expression.
Origin
On May 18th, 2013, PokeBeach[1] and GoNintendo[5] both released a number of details about Pokémon X and Y considered "insider information." One of these tips was the introduction of a Psychic-type Pokemon named Espurr that evolves into Meowstick, which the poster assumed would be a cat.
Spread
Also on May 18th, a screenshot of the PokeBeach article was shared on 4chan's /vp/[2] (Pokémon), where a poster pointed out the name "Espurr" was already being used for a fan-made Fakémon created by members of the Bulbagarden Oekaki forum in November 2012. Posters initially believed that the existence of Espurr as a Fakémon was proof that the rumor about Espurr in X and Y would be false.[4] However, this was disputed on the GameFAQs[11] boards, where posters found other examples of official Pokémon whose names had been used previously by fans. Throughout the month of May, dozens of posts about Espurr were made on /vp/[6], as some artists on deviantART[7] began drawing their interpretations of what the Pokémon would look like (shown below).

On October 1st, an Instagram user who got a copy of the game early leaked a now-deleted photo (shown below) of Espurr's appearance in the Pokédex. That day, the screenshot was reposted to PokemonXandPokemonY.com[12] and fan art based on this design began appearing on deviantART.[13] On October 2nd, the image was reshared on the /r/Pokemon[14] subreddit, where it received 218 upvotes, 159 points overall and 27 comments

Pokémon X and Y were released worldwide on October 12th, 2013. The same day, a screenshot of an Espurr mid-battle was submitted to /r/Pokemon[15] with the title "Espurr has seen some shit." The post accrued more than 1,000 upvotes, nearly 850 points overall and more than 100 comments all discussing the character's blank stare. On the 14th, an image macro titled "Espurr, are you okay?" showing the character having a war flashback (shown below) was shared on both /r/Pokemon[16] and /r/Gaming[17] where it received more than 24,00 and 1,500 overall points respectively. The image was also reposted on FunnyJunk[18], Pokememes[19] and Dorkly.[20]

On October 20th, the role playing blog Actual-Deranged-Espurr[21] was created on Tumblr, posting as if the creator was an Espurr. The same day, @Espurr_eBooks[22] launched on Twitter as a parody of Horse_Ebooks. On the 21st, the single topic blog espurrs-face-on-things began posting photoshopped images of other characters with their eyes or other facial features replaced with those of the Pokémon (shown below).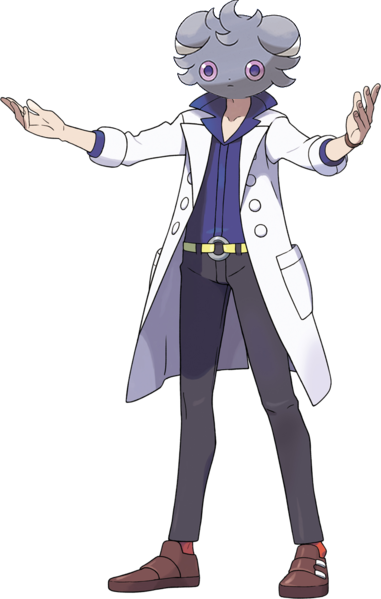 Notable Examples
Additional fan art of Espurr can be found on Tumblr[7], deviantART[8] and Pixiv.[9]






Search Interest
External References