This submission is currently being researched & evaluated!
You can help confirm this entry by contributing facts, media, and other evidence of notability and mutation.
Overview
Pokémon GO Fest was an event held by Pokémon GO developer Niantic at Grant Park in Chicago, Illinois in late July 2017, during which fans were promised the ability to catch rare Pokémon creatures in the area. Due to network congestion and in-game bugs, the event was mired in technical issues preventing many of the guests from connecting to the Pokémon GO network, leading Niantic to provide full refunds and in-game gifts to all registered attendees.
Background
In June 2017, Nintendo announced plans for a Pokémon GO Fest event to be held in Chicago, Illinois on July 22nd, where attendees were promised the ability to catch rare monsters in the game.[2] On June 23rd, tickets for the event sold out within 15 minutes of going on sale.[10]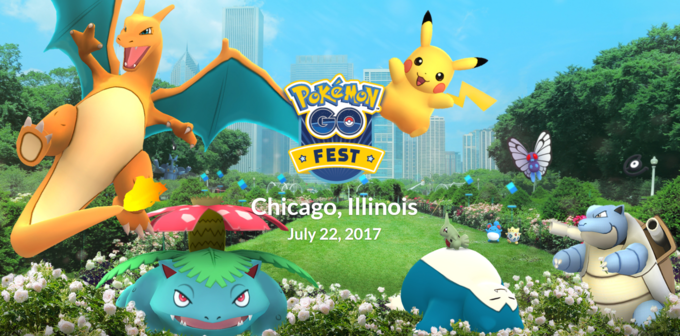 On July 22nd, the event was held at Chicago's Grant Park, during which network congestion prevented attendees from connecting to Pokémon GO game servers. Additionally, many players reported frequent crashes due to a bug in the game's software.
Developments
Online Reaction
That day, YouTuber bobvids posted a montage of clips from the event, in which the audience can be heard repeatedly booing the presenters and chanting "we can't play" (shown below). The following day, Redditor SarcasticPyro submitted the video to /r/videos,[7] where it over 800 points (92% upvoted) and 200 comments.
Also on July 23rd, Redditor SconeSnatcher submitted a post asking "Why are people upset about Pokefest?" to /r/OutOfTheLoop, where it received more than 1,400 points (90% upvoted) and 130 comments within 24 hours.
Niantic's Response
During the event, Niantic published an official response on their blog, which announced that all registered attendees would be given ticket refunds, $100 in PokéCoins and the legendary Pokémon Lugia.[1]
News Media Coverage
In the coming days, several news sites published articles about the negative reactions to the event, including BBC,[9] Forbes,[3] USA Today,[4] Kotaku[5] and Polygon.[6]
Search Interest
External References