About
The Ghastly Gibus and the Ghostly Gibus are two variations of the Gibus hat in the multiplayer first-person shooter game Team Fortress 2. The Gibus is known to be one of the only hats that can be earned and worn by free-to-play (F2P) users, along with the Pyrovision Goggles. Any player wearing the gibus is usually considered a noob by non-F2P users.
Origin
Ghastly Gibus
The Ghastly Gibus was released in the Haunted Halloween Special event in 2009. The hat was originally earned by visiting a hidden page on the TF2 website. After the Ghastly Gibus was given out to 10,319 players, it can no longer be earned from visiting the page. Instead, it can be earned through the achievement "Ghastly Gibus Grab", which requires the player to dominate another player wearing the Gibus.

In 2011, when Team Fortress 2 became Free-to-Play, many new F2P players were seen wearing this hat, as they can not trade or find other hats. This quickly became a "sign" to players that that player is new to the game, and easy to kill.
Ghostly Gibus
In 2012, during the Spectral Halloween Special, the Gibus got a new version, called the Ghostly Gibus, which would then be earned from the achievement instead of the Ghastly version. The Ghostly version is a bit taller, less dusty and has a ghost doll hanging from the top of the hat. Players who previously had the Gibus could now choose which style they want. Many newer players started wearing this version. Both hats are often paired with the "Pyrovision Goggles" accessory.

Spread
On January 12th, 2012, GameFAQs Forums[1] member rockerdood64 submitted a thread asking why so many people wear the Ghastly Gibus hat. On January 25th, 2014, Redditor medli20 submitted a gallery of illustrations featuring TF2 characters wearing Gibus hats to the /r/tf2[2] subreddit (shown below).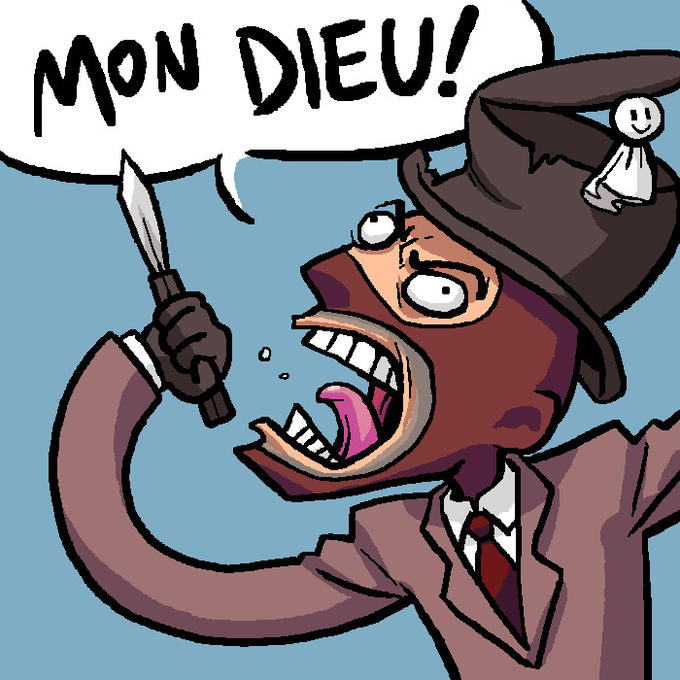 On February 28th, 2014, YouTuber TFTools uploaded a video titled "Gibus Gang," in which a group of TF2 snipers equip the gibus, pyrovision goggles, razorback shield and the machina gun (shown below left). On May 22nd, YouTuber NISLT uploaded a video titled "How to hunt gibus sniper," in which a Spy is shown killing a sniper with a gibus hat.
Notable Examples






Search Interest
External References