About
Hot Dog Legs is a single topic Tumblr dedicated to sharing selfies of bare legs taken in first-person perspective and photographs of two sausages ostensibly presented as selfies.
Origin
On January 9th, 2013, Tumblr user andrewpauldavis[18] submitted a screenshot of an Instagram post in which he commented "Oh I love hot dogs" on a photograph of a pair of legs in a bathtub (shown below). Within six years, the post gained over 55,500 notes.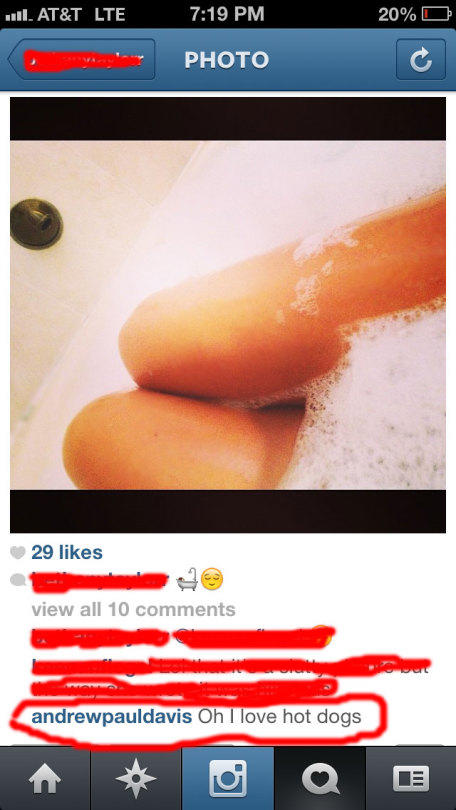 Spread
The Hot-Dog Legs Tumblr[1] was created by French-Canadian food blogger Alexis Brault on July 12th, 2013, followed by the launch of a Facebook fan page[5] and subreddit[6] on July 28th.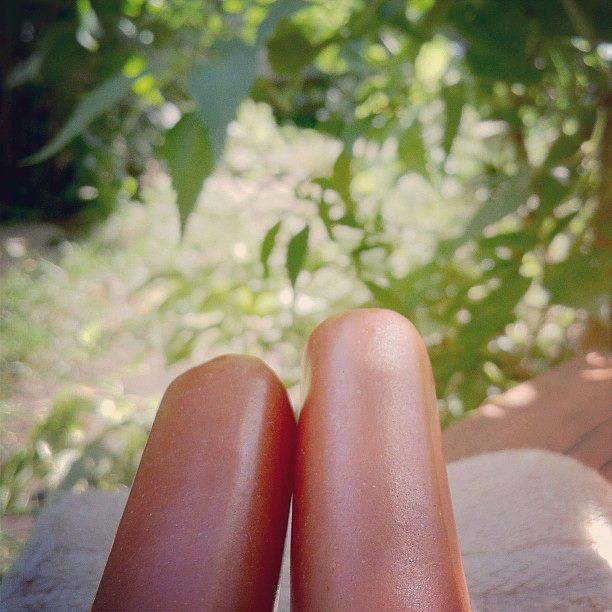 On August 13th, 2013, Brault shared the photos and linked to the Tumblr site on his personal blog Bob Le Chef.[3] On August 18th, an Imgur photo album of pictures taken from Tumblr was posted to the /r/pics subreddit,[7] where it received more than 5,600 upvotes and 240 comments within 72 hours. In the following days, Hot Dog Legs was featured on Buzzfeed,[8] Kotaku[9], The Daily Dot[10], Business Insider,[11] Mashable,[4] LA Times[13], MSN News[14], Yahoo! News[15] and the Huffington Post.[16] The Atlantic[12] also reported on the single topic blog in the light of body dysmorphia issues, describing the site as "a disturbing example of Tumblr's body image issues." The following day, Hot Dog Legs was also featured on the LA Times[13], MSN News[14], Yahoo! News[15] and the Huffington Post.[16] In December 2013, Hot Dogs Legs was ranked in the third place on Yahoo's list of top 10 most viral blogs[17] on Tumblr in 2013.
Notable Examples






Search Interest
External References