About
"I Am Groot" is a memorable quote oft-repeated by Groot, a sentient alien character embodied in the shape of a tree and member of Marvel's superhero team Guardians of the Galaxy. Due to its frequent appearance in the 2014 live-action film adaptation of the comic book series, the self-referential quote quickly gained recognition among the fans of the film, in a similar vein to the creation of fan art surrounding the phrase Hodor, which is the only phrase uttered by the eponymous character in HBO's medieval fantasy TV series Game of Thrones.
Origin
Guardians of the Galaxy was released on August 1st, 2014. Groot was introduced fairly early on in the film, and is described by an official who captures him as:
"Rocket's personal houseplant slash muscle."
Spread
On August 3rd, 2014, FunnyJunk[2] posted a piece of fan art titled "The Giving Groot" which parodies the Shel Silverstein children's book The Giving Tree. In less than 24 hours the image gained over 17,000 views. On August 4th, io9[3] published an article titled "What Real-Life Plants Could Groot Have Evolved From?" Also on August 4th, Geek[4] published an article about an android app called GrootBoard which replaces your phone's keyboard with a button that reads "I am Groot."

The same day Slashgear[5] published an article titled "Dancing Groot potted plant toy a real possibility" which explained their might be a movie tie in toy featuring a dancing Groot.

Notable Examples






Fan Art
As of August 2014, there are over 3,000 pieces of fan art tagged Groot on DeviantArt. [1]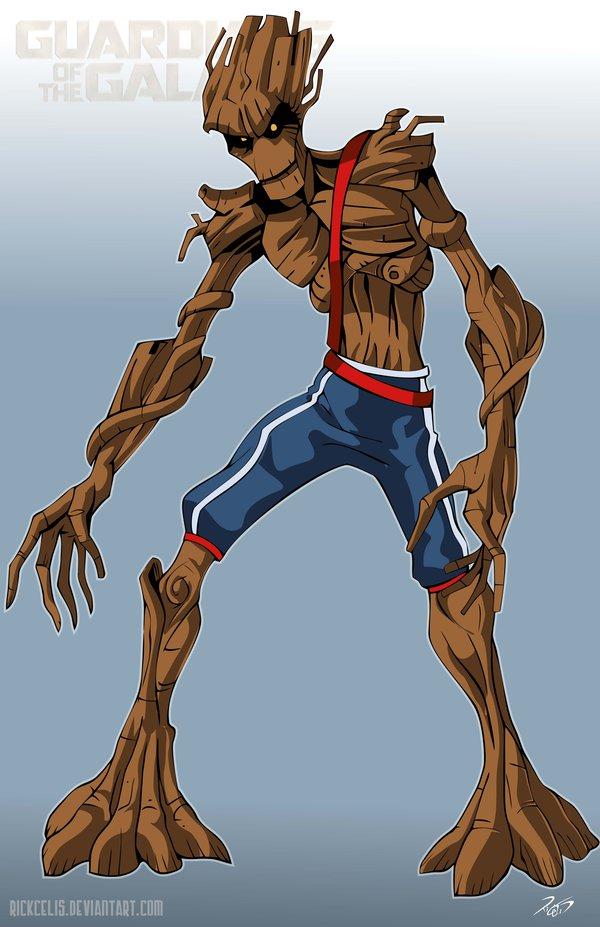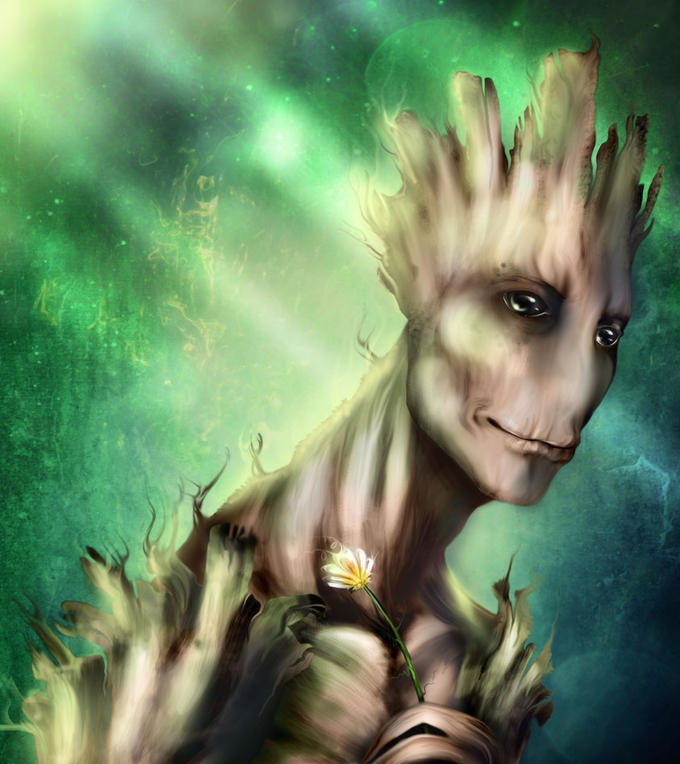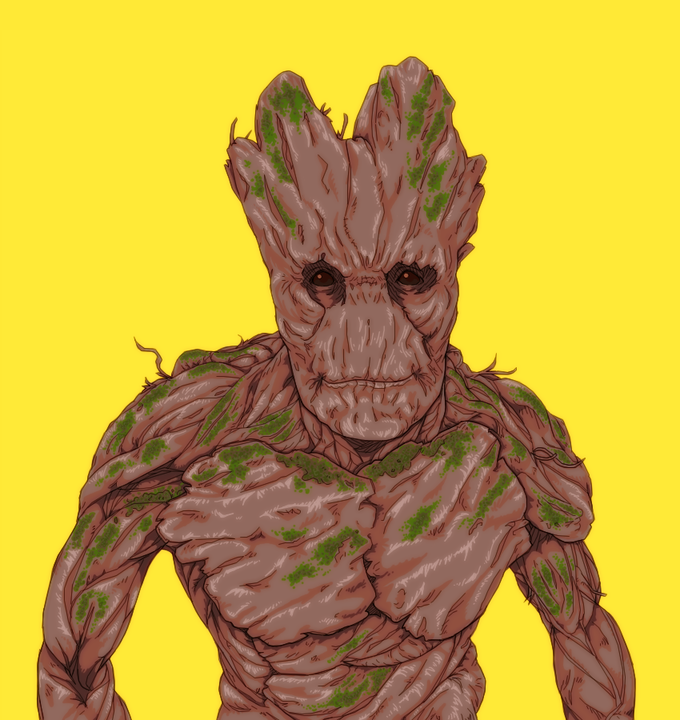 Search Interest
External References