I Am Thinking of Having Breast Reduction Surgery
Warning: This page contains material that may be considered not safe for work.
This submission is currently being researched & evaluated!
You can help confirm this entry by contributing facts, media, and other evidence of notability and mutation.
About
I Am Thinking of Having Breast Reduction Surgery, Please Don't refers to a series of fan art redraw memes based on a panel from a One Piece fan-made webcomic in which the character Nami tells Luffy she's thinking of having breast reduction surgery and Luffy responds, "Please don't." The panel comes from a 2012 upload by DeviantArt user heivais and became the subject of redraws in March 2023 after it was posted to Twitter.
Origin
On May 15th, 2012, DeviantArt[1] user heivais posted a One Piece fan comic titled, "Luffy x Nami, breast," garnering over 181,000 views and 900 favorites in 11 years (shown below). The comic depicts Nami complaining about the size of her breasts in broken English. She tells Luffy she's considering breast reduction surgery and he responds, "Please don't." She then removes her bra and asks Luffy to hold her breasts and tell her what he thinks. He feels them, hugs her and says, "Nami, that is a natural breasts. I like it!"

On March 14th, 2023, Twitter[2] user @hccupit posted a panel from the comic where Nami tells Luffy about considering breast reduction, writing, "draw ur otp like this," garnering over 28,000 likes and 2,800 quote-retweets in a month (shown below).

Spread
The tweet inspired numerous replies on Twitter[3][4][5] in the comments and quote-retweets redrawing the panel, including redraws of Nami and Luffy as characters from Splatoon, South Park and Homestuck (examples shown below). On March 15th, 2023, FurAffinity[6] user Don_S_Prime posted a redraw of the meme featuring Rouge and Knuckles from Sonic the Hedgehog. On March 17th, Redditor ExileForever posted a version of the meme to /r/Xenoblade_Chronicles,[7] garnering over 470 upvotes in a month.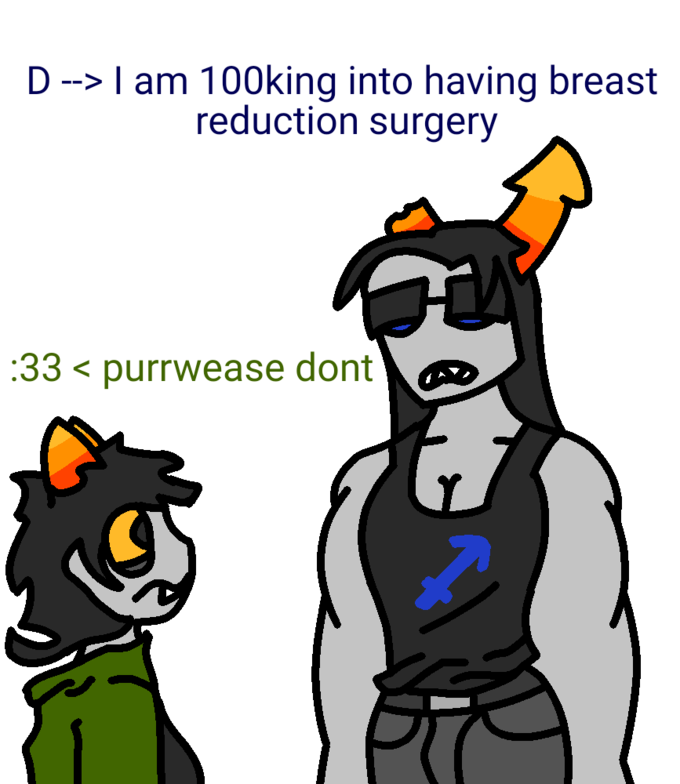 On March 17th, Twitter[8] user @slbelen_ posted a redraw of the meme referencing My Hero Academia, garnering over 10,000 likes in three weeks (shown below, left). It was then reposted by Instragram[9] user katsukidynamight on March 23rd, garnering over 8,000 likes in a similar timeframe.
On March 24th, Twitter[10] user @its_still_kuno posted a version referencing Gawr Gura that gathered over 4,000 likes in three weeks (shown below, right). It was then reposted on March 25th by Facebook[11] user Gawr-Gura Wholesome Posting, garnering over 660 reactions in roughly the same span of time.


Various Examples






Search Interest
Unavailable.
External References
Recent Videos
There are no videos currently available.