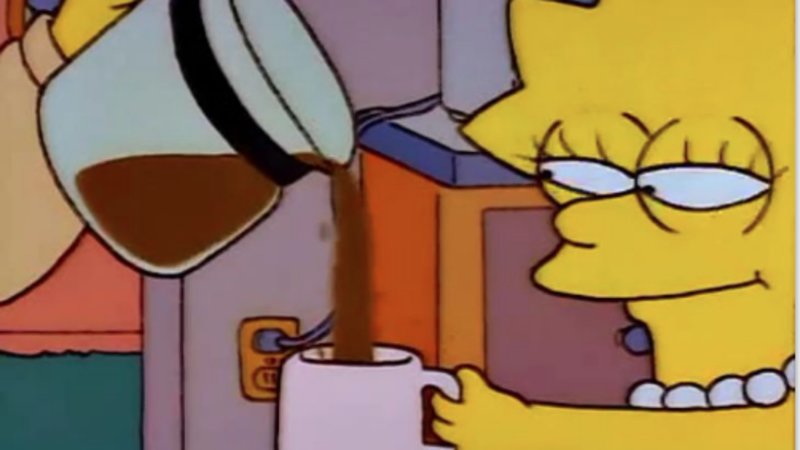 About
Lisa Simpson's Coffee refers to a still image from The Simpsons showing Lisa Simpson being poured coffee with a mischievous expression on her face. The image started becoming an object labeling meme in the spring of 2017.
Origin
The still comes from Season 2, Episode 20 of The Simpsons, "The War of the Simpsons," which aired May 2nd, 1991 (shown below).[1]
The image first started seeing use as an object labeling meme in April of 2017. On April 11th, 2017, Twitter user @VVSDiamante[2] posted a tweet in which the screenshot was labeled to make a That Gay Shit joke, gaining over 1,000 retweets (shown below).

Spread
Over the course of the following year, the template was used with various jokes. On September 18th, 2017, a joke about the Imgur community posted by user ISendDickPicsOnCommand gained over 930 points (shown below, left). On October 6th, 2017, another Imgur user used the template to make an "October Mood" (shown below, right).


On February 12th, 2018, Twitter user @blvckpavement gained over 81,000 retweets and 179,000 likes with a joke that was also compiled in a Buzzfeed list[3] (shown below, left). A tweet by @reayonce, since suspended, was also included in a Buzzfeed list that month (shown below, right).


Various Examples






Search Interest
External References
Recent Videos
There are no videos currently available.