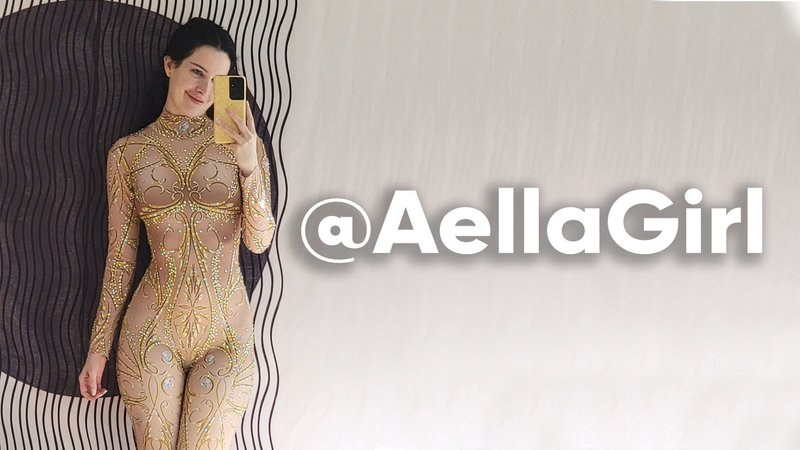 Warning: This page contains material that may be considered not safe for work.
This submission is currently being researched & evaluated!
You can help confirm this entry by contributing facts, media, and other evidence of notability and mutation.
About
AellaGirl, also known as Aella or Aella_Girl, is a model, camgirl, sex worker and internet personality also known for her research on fetishes and her polls on Twitter. She has been one of the highest-earning models on OnlyFans, making up to $100,000 a month as of 2020. Aella began posting on Reddit in the early 2010s, and routinely appears in popular media reporting for her controversial opinions and Twitter posts, including a 2022 recap tweet in which she shared that she only bathed 37 times in the past year.
History
According to her website,[1] and an interview with Reason.com in 2022,[2] Aella was raised in as a Calvinist Christian in Idaho, where she was homeschooled until she left for college. According to her website and Reason feature, she worked in a factory for a year before entering sex work full-time. She considers herself a libertarian, believing in the privatization of most government welfare and healthcare schemes. She has also documented her extensive use of psychedelics, participating in a film made by the creators of American Juggalo in which she takes 250ug of LSD and screams on camera. According to a /r/IAmA[3] post made on May 8th, 2018, she also practiced as a nude mime on Myfreecams and Chaturbate for five years.

Adult Content
On September 6th, 2013, Redditor /u/AellaGirl posted a series of photos to /r/GoneWild,[4] gathering over 15,000 upvotes in nearly 9 years. The post notably remained the top post of all time on the subreddit for at least two years.
In 2020, she was featured in a Day In The Life Of style article in Business Insider[5] in which she was reported to be making up to $100,000 a month from her OnlyFans profile.

In 2020, Aella posted several tweets that were deemed remarkable or controversial by various internet users. On January 20th, 2020, she posted a tweet[6] that read, "Has bestiality always been historically so taboo? Why? It doesn't result in pregnancy; did it result in diseases? Why did humans evolve to get so repulsed from touching genitals with other species?" The post gathered over 700 likes and 4,000 quote tweets in over three years (seen below, left). On November 18th, 2020, she posted a tweet[7] that read, "If you swap the races in a conversation and it suddenly feels like a KKK meeting, then the discourse is bad," gathering over 4,000 likes in over two years (seen below, right).


Twitter Surveys
Aella frequently conducts surveys about kinks and fetishes through her Twitter, likening herself to a data scientist.[8][9] On October 26th, 2021, she posted the results of a survey about fetishes through a Political Compass visualizer, gathering over 14,000 likes in over two years (seen below, left and right).


On January 1st, 2023, Aella posted a tweet[10] recounting her activities and habits from 2022. Notably, she said that she only showered 37 times in the past year. The tweet gathered over 4,000 likes and 21,000 retweets in over a month (seen below). In a reply to a user highlighting the number of showers, she responded by saying, "yep, I try not to disturb my natural skin microbiome too much. if I shower too often I seem to stink more! I regularly use a bidet and spot-wash my armpits and genitals tho."


Appearance on Lex Fridman's Podcast
On February 11th, 2023, Lex Fridman posted a tweet[11] announcing Aella as a guest on his podcast, saying, "Here's my conversation with @Aella_Girl all about human sexuality. She is a sex researcher and a sex worker, who has done some of the largest psychological survey studies on these topics in the world. This conversation was fascinating and fun!" The tweet gathered over 4,000 likes in a day (seen below).

On February 11th, various Twitter users then reacted to the news. For example, user @creatine_cycle posted a tweet[12] that day that read, "It's February 2023, Aella has made it onto the Lex Friedman podcast as a 'Sex Scientist,' weird floating objects are being shot down by F-22s and Balaji claims it's those pesky LIBS that will fight the automation of their professions." The post gathered over 500 likes in a day (seen below, left). Also on February 11th, Twitter[13] user @jack24dd30 posted an image alongside a tweet that read, "I'd love to but I'm actually playing golf while watching lex and aella in the metaverse," gathering over 500 likes in a similar timeframe (seen below, right).


Search Interest
External References
Recent Videos
There are no videos currently available.