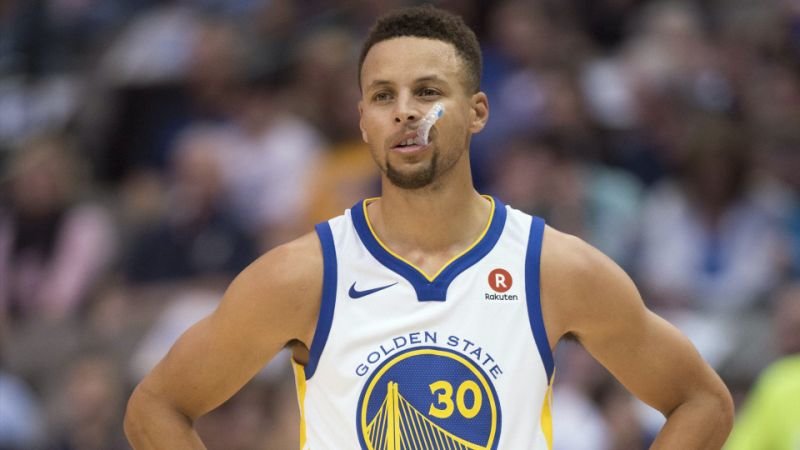 This submission is currently being researched & evaluated!
You can help confirm this entry by contributing facts, media, and other evidence of notability and mutation.
About
Stephen (Steph) Curry is an American basketball athlete who currently plays for the Golden State Warriors. Due to his high playing ability, which has included leading his team to success, he is often used in jokes on the internet.
History
Although he comes from an athletic family with many other basketball players (both of his siblings are professionals as well), Stephen Curry wasn't heavily recruited in high school, and attended Davidson University, in North Carolina.[1] At Davidson, he broke many scoring records, including the Division I scoring record, and was thought of as one of the best in the NCAA.[2] He was drafted 7th overall to the Golden State Warriors, where he became a franchise player, including leading the 2014-2015 Warriors to win the championship, and earning an MVP that year, as well. His number is #30. He is a two-time NBA All-Star.
Fandom
Three Pointers
Due to his critically acclaimed mastery[3] at scoring three pointers from highly improbable distances, Curry's three-point throws have become a popular subject of memes among his fans and earned him several nicknames, such as "The Sniper," "Greatest Shooter Ever," and "Chef Curry."



Related Memes
Meth Curry
On December 24th, 2015, a comparison meme began appearing on Twitter with a photograph of Steph Curry next to a photograph of another, more emaciated looking man. The photos were often captioned "Meth Curry," implying that the other man was actually a photograph of Steph Curry on meth.[4] On January 6th, 2015, News.com Australia reported that the man in the second photograph was actually a Tacoma, Washington resident named Leon Mitchell, who had survived a type of cancer that had damaged his neck and face.[5] In an Instagram post, Mitchell wrote that "the meme was posted was a reminder of how distasteful and cruel people can be without background knowledge of the person in the bullseye of the target.[6] I've struggled deeply for years with the devastating effects cancer treatment plagued my body with." He maintained that he would have the strength to not let the meme bother him, but that others might not be so lucky. His post was liked over 77,800 times. [7]


Steph Curry's Shoes
On June 9th, 2016, the athletic clothing brand Under Armor unveiled Steph Curry's Curry 2 Low "Chef" basketball sneakers. That evening, Twitter users began posting a photograph of the shoes along with various parody names mocking their plain, white appearance (shown below).



Also on June 9th, Curry's brother Seth tweeted[8] a photograph of the shoes with the caption "I thought I had em looking straight last week" (shown below). Within 24 hours, the tweet gained over 5,600 likes and 4,100 retweets.

Later that night, other Twitter users posted various photoshops mocking the athletic sneaker (shown below). In the coming days, several news sites published articles about the Twitter meme, including Sports Illustrated,[9] DeadSpin,[10] The Wall Street Journal[11] and USA Today.[12]



Personal Life
Steph Curry is married to Ayesha Curry, and they are considered to be one of the most popular families in all of professional sports. They have a daughter named Riley Curry.
Riley Curry
Stephen Curry has gained online popularity when he invited his daughter Riley Curry to a post-game interview, who gained the love of all reporters by doing things such as interrupting the conference and showing funny facial expressions. The videos of his daughter have received more than 3 million views each.
Search Interest
External Reference